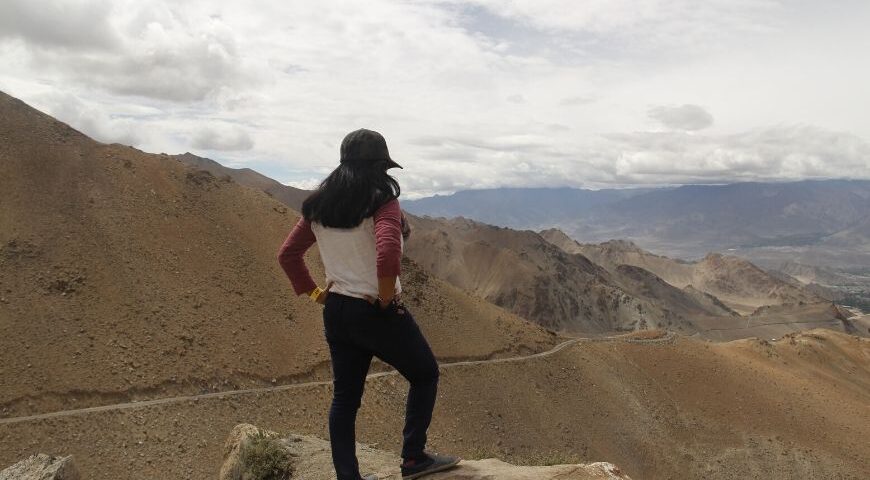 Stories from the Road – 18,380 feet to glory: Khardung La
All the pains pay off as you pass a pillar inscribed with 'India Gate'. Parked at 18,380ft above sea level we bask in glory.  If Khardungla, the highest motorable road in the world, perches you on top of the world, downhill, Nubra Valley is an absolute charmer.
After a zigzag drive and wide-open valleys, overlooking a deep, bottomless gorge you reach the Shyok riverbed. While you are still in an awe from adjusting your eyes seeing the brown husky mountains to grey sandy landscape. The little village of Hunder dawns, in the middle of a cold desert with shifting sand and windblown dunes.
We couldn't stop ourselves in getting our hands dirty in this silver sand so we pitched our cars and bikes at the dunes where double-humped camels, possibly of Central Asian origin, take tourists for 15-minute and half-an-hour jaunts. Interesting Tip: The camel-drivers are locals and bargain hard for good rates.
While the weather was pleasant, suddenly the wind picks up blowing the sand blinding people, making the going difficult. Clumps of thorny shrubs are the only shelter. The sand storm is fierce but it rages for minutes before sheets of rain come down. This too is brief and, at the end of it, a bright rainbow forms leaving everyone on the safari spellbound. Shutterbugs quickly put up tripods furiously clicking pictures of the wonder.
We then enjoyed a nice Ladakhi dance prepared by the locals, danced to their tunes and ended with a great evening. Our hotel was situated in the middle of an apple orchard which we only realized when we woke up the next morning. First light breaks early and the resort is full of chirping birds – magpies, sparrows and splendidly coloured woodpeckers.
The ride back to Leh is along the same road, past Khardungla, up the difficult, potholed snowbound pass. But like always, the return trip seems much easier.
Important to know before you go:
– Get a permit: Note that you need a special permit to drive on this road. You can get it at any trekking agency in Leh.
– Fill your car's diesel tank: There aren't diesel stations on the way to the pass. Remember to fill your tank.
– Altitude sickness: Getting altitude sickness at Khardung La pass is a common issue. If you don't want to experience it, just try to leave quickly or have one Diamox before going up. However, if you get a headache, it will quickly go away once you start going down.
P.S. Keep reading our next series of Stories from The Road. And you can read older one here. 
Check our adventures at www.facebook.com/travelwithroots
Planning a trip or an adventure across India? Contact ROOTS for the best way of experiencing it.
So keep traveling and sharing your roots moments with us. Stay #Rooted