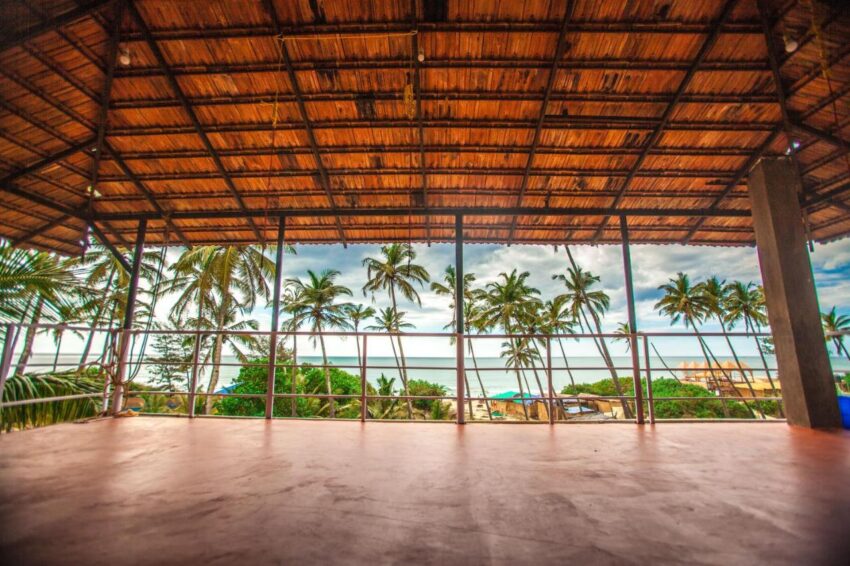 Stay at Free Flow Eco Space – Goa
On the beach, you can live in happiness cause saltwater heals everything. THESE ARE THE WORDS; I came back with after my beautiful stay at the beachside property in Arambol – Free Flow Eco Space.
My first introduction to Free Flow happened over Instagram where I spoke to Lala and asked her if they have – good food, good view, and great beach proximity. It passed all these, and I said yes to an adventure. This place stole my heart as soon as I reached the small lane along the backwaters that led me to Free Flow Eso Space. I knew we would be exploring all the fun things to do over the next few days and the prospect was enticing. I also found out that this place was perfectly located in a way that I could access most of the cafes nearby and places to visit on my bucket list including – Yoga by the Sea, The Lazy Dog, Prana Café, The Dunes, Garden of Dreams, Shunya Wellness – Ecstatic Dance experience, La vi en rose – Drum Circle, Café food planet, Sweet Lake, perfect sunset point and more.
After having stayed for 3 nights here, I enjoyed every corner of the place. Hear it out for the vibe and the review of the place below.
All this was possible because of the perfect location of this property. Let me highlight it for you –
Located in Arambol, in the cleanest part of the ocean coastline between Mandrem and Arambol.
This property is 1 minute's walk from the beach.
Enjoy yoga with a sea view at the terrace lounge
For peace, away from the hustle-bustle of Goa, yet closest to the most happening beach shacks
Vegetarian & Vegan Restaurant
Attend various events including music nights, yoga, painting, and more
Other amenities that made my stay comfortable were:
Big and airy rooms with clean washroom
Access to drinking water
The lady at the reception, who managed to answer all my queries
Felt safe even though the compound was so open and accessible to all
There was always a perfect spot to read a book or drink my morning coffee and a paradise for yoga lovers. To be honest, 3 days were just too less at the property. I could've easily stayed here longer. My stay at Free Flow Eco Space was not just comfortable but encapsulates all that I just needed after a 2-year lockdown – Good Vibes, Peace, Beautiful sunset, experiencing new things, and fun. I highly recommend you to try this place out on your next visit to Goa.