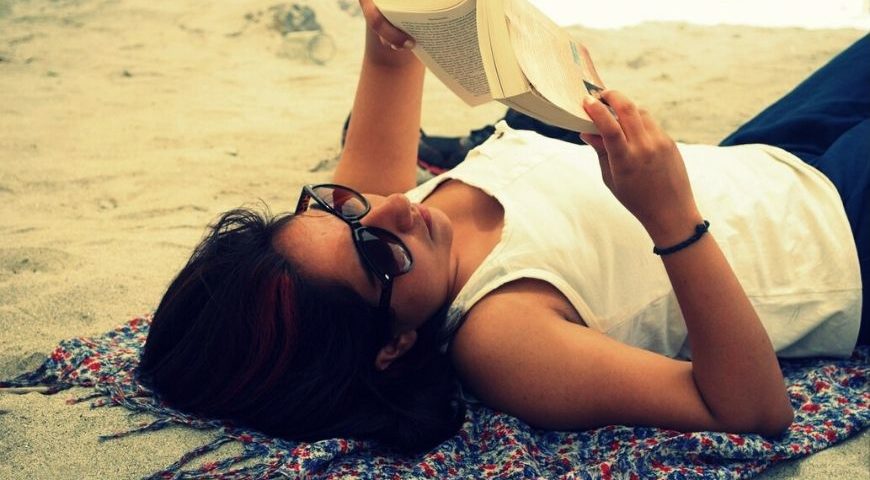 GoodReads: Your Perfect Travel Companion
I read, I travel, I become
The season of travel is here. Whether you're heading home or to a loved one's for the holidays, you'll likely need a gripping, plot-heavy book to while away the hours cramped on a train, bus or a car. You might not even need a book that can distract you from all the holiday goings-on — but that's really your call.
I would never have become a traveler if I hadn't been a reader first. I would read and experience both together. The world would zip by outside my bus windows, but I fell in love with travel in the pages of books.
Reading a book needs a relaxing ambiance and what better than lounging in a hammock on an island or while sipping coffee witnessing the snowfall through the window, a good book can complement any scenario. Even if you are at the airport or between transit, a book can transport you to another world and revive your thirst for adventure.
Although travel and books both demands engagement, I have found a middle path to keep my both hobbies happy. While my reading habits kept evolving all these years, let me share my tips to best enjoy the books while traveling –
I used to love the smell of actual books and liked the feel of turning the pages. I recently turned to Kindle by Amazon. So even if you are a member of old guard, I suggest getting a Kindle, Nook, or a Kobo solely for the purpose of travel. The space you save and the weight your bags lose alone is worth the investment.
Take long journeys. You can take your time, put your book down, ponder the passage you've just read, maybe write a few notes on it.
If you are on a backpacking trip or a leisure trip, you can choose to find your own time and perfect spots to read a few pages while visiting the place. Chill at some café's, talk to the locals, know more about their literature and share your book reading experience to strike a conversation.
Reading is a therapy. Always choose books that would make you happy, inspire you or a fiction that would in a way help you escape the chaos in the real world.
A journey from lost to found, 'Wild' – gripping and truly honest book by Cheryl Strayed this book has pushed me to travel solo which I always refrained from. Another starkingly amazing read was the book called Hippie by my favourite Paulo Coelho which again gave me a different perspective of this wonderful world that talks about freedom, finding the new you and sometimes flowing with the life.  Books when matched with travel make a perfect combination of a perfect date. Tell me more in the comments if you have gone out on a date with a book.
As St. Augustine said, "The world is a book, and those who do not travel read only one page.
Psst. – Drop-in your comments to share your favourite book you enjoyed on your travel.
Inspired? Start planning your trips with Roots now!
Contact ROOTS for the best way of experiencing it. Check our adventures at www.facebook.com/travelwithroots and www.instagram.com/rootsvida
Keep travelling and sharing your roots moments with us. Stay #Rooted