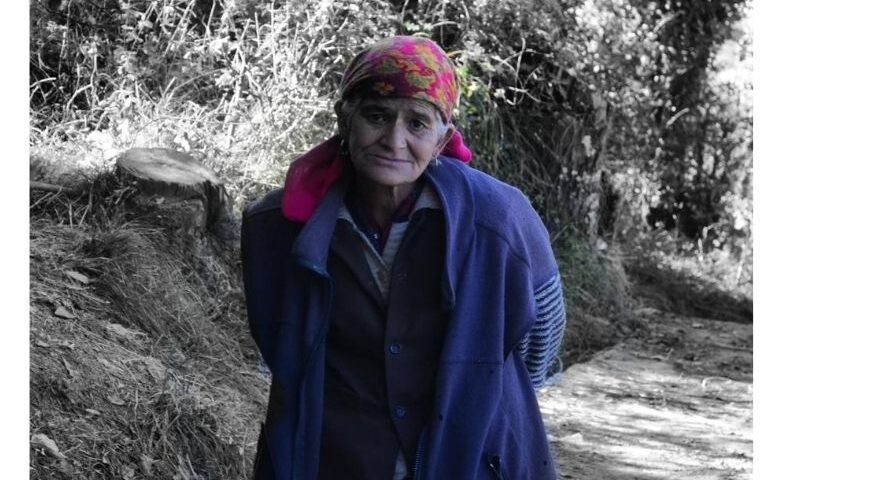 Joy Comes by Giving
She Says Wander – Short Stories
This story is about a smart, confident lady called 'Sahab' who complained to her psychiatrist that she felt that her whole life was empty, it had no meaning. So, the counselor asked her to travel. While she didn't know what was in store for her, she boarded the bus and left for a small village called Jibhi in Himachal. The counselor then texted to Sahab "All you have to do is listen to the sounds of nature and observe people." She had no idea what she is going to do on a solo trip. She spent 2 days, talking to people around and finding what makes them happy.
She met this woman sitting in the village compound and asked her the same question. Amma replied, "Well, my husband died of malaria and three months later my only son was killed by a car. I had nobody. I had nothing left. I couldn't sleep, I couldn't eat, I never smiled at anyone, I even thought of taking my own life. Then one evening a little kitten followed me home from work. Somehow, I felt sorry for that kitten. It was cold outside, so I decided to let the kitten in. I got some milk, and the kitten licked the plate clean. Then it purred and rubbed against my leg and, for the first time in months, I smiled.
She added, "Then I stopped to think, if helping a little kitten could make me smile, may be doing something for people could make me happy. So, the next day I made some porridge and took them to a neighbor who was sick in bed. Every day I tried to do something nice for someone. It made me so happy to see them happy. Today, I don't know of anybody who sleeps and eats better than I do. I've found happiness, by giving it to others."
Sahab realized, how blessed she was — she had a great family, high paying job, friends and she had everything that money could buy, but she had lost the joy in her heart and gratitude for what she had. Sahab is now doing better and is constantly seeking to know more about life through various experiences.
#SheSaysWander Real Life Stories That I have learnt from my Travel Life.