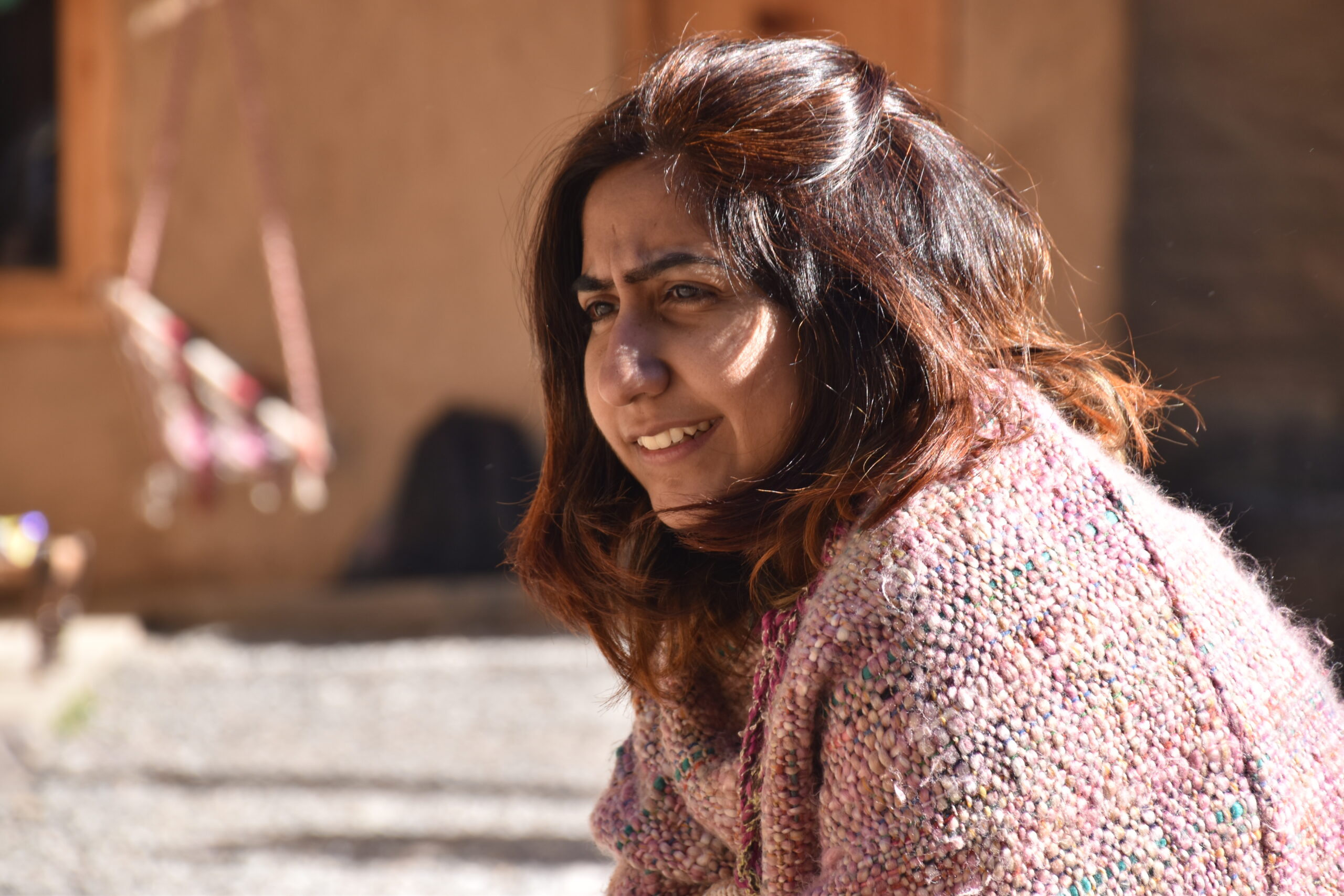 One Small Step that 'Took me to Places'
A journey of constantly going back to the basics, of who you are and who you want to be. From #cutthecrap, #mythbuster & #youcanchange & #youcandoit.
Over the last 10 years, I have been striving to create value in my life. I always question myself, what value can I create through my work, my actions, and my thoughts. And today I have started to feel like I'm moving in the right direction. Sometimes you need to just keep going to figure out what the right thing is. With a passion for storytelling, creative entrepreneurship, cross-cultural communication, events & networking specialist, I created a solid corporate career. However, in a world where people believe in having stalwart careers, I believe in being mindful of who I am. 
Here's my story from the last decade…
Ten years back, someone asked me, if you are not feeling happy today, what would you like to change? I said, "If I could change one thing, it would be my lifestyle of being comfortable in my shell. I want to balance my work, see the world, learn new things, and enjoy small moments which otherwise get lost in city life. My inner voice said, "Do what you feel like in the moment and chase your dreams. It is now or never"
I thought I will make a life-changing career decision, instead, my fears won over me. I kept the job and started traveling with people from different demographics. So, it started with a hunger to flee away to pastures, looking for some meaningful life. Convincing friends to travel became a routine. However, no plans made their way to any destinations. This urge to travel made me meet people with whom I shared the love for traveling and founded RootsVida – a travel brand offering weekend escapes and experiencing what we call 'Living Life'. My typical weekend was spent leading curating travel experiences, leading group trips, connecting with strangers, hearing their stories, and understanding their unique perspectives about life. 
I was living a life of fantasy. Having worked with fantastic co-tour leaders managing groups of around 30 people to organizing a 100 people festival on New Year, hosting groups from China, Europe, and Dubai, I had come a long way. Founding a community of travelers seemed like a dream come true where every trip was a celebration of life. Even though every trip had its unique challenges, what it was sneakily feeding my soul with was – courage, compassion, wisdom, and strength to overcome any obstacles. 
During this journey, the human connection had become an integral part of my life. I started meeting people full of joy, some who were lonely, constantly seeking love filling voids within, sometimes with the right feeling, but mostly struggling to find the right block to fix it. 
Real-Life Crisis
Gradually, it started to feel heavy, and, in this process, I felt so consumed as I was playing two roles – a full-time communications professional and a travel experience curator. The new group travel companies gave us a tough time, the trips started to become a number game for us. And it was in no way, our community's vision. Like all lives have their ups and downs, my personal life was on a toss, a broken relationship, my role at the current company was dissolved – adding to disappointment and creating a speed breaker in my life. I was shown a mirror of real-life crises.
But still, I was not discouraged. I picked my pieces together and started planning another trip. And this time it was the first trip outside India led solely by me. While processing the grief and mourning over my failures, I started to explore the other side of travel which could bring a higher purpose to life.  I started curating travel experiences by choosing exotic locations, adventure activities, adding music, and sharing circles to rewire the brain to experience joy.  
The Pause 
But as we all know, life is unpredictable. Covid disrupted our lives. Travel was paused and so it was time to sort my life. What I can tell you right now is that it hasn't been easy. Like so many of you, with a longing in your heart and this impractical inability to settle for the status quo, I had to clear my own path, figuring shit out as I go. It hasn't been easy. 
I'm still figuring out the entrepreneurial side of it. Still looking for that ever-elusive balance in life. Still exploring ways to manage and channel my energies to work into something constructive and useful, without burning the house down in the process. But it's been worth it. From therapies to yoga, to consulting, closest friends, and my faith in Nichiren Buddhism, I held all of them tightly to repair my tangled wires. Because this work is crazily intensive. It's meaningful. It has connected me with amazing people.
Meanwhile, I realized "You don't have to stay always active to make life,". There's something special about when you don't have to. Life opens up for you more beautifully when you have slowed down. And that is what the Covid era taught me – To Slow Down. I returned to my hometown. In my 15 years of being super active & sometimes hyper, there was hardly any moment I could recall that I have stayed still. The restlessness in me to be curious, to do things my way, and in order to be listened to and gain attention, I had never learned the art of being still. I took my time off to soak in the beauty of this place, lying under the sky, being blank, not keeping the track of the time, shutting myself into my own world, walking all day long. 
Then I met myself 
Today I feel, it's a privilege to be able to pause, to take a long enough step back to get the perspective needed, and I feel like this might be the first time in my life that I'm able to do that. When I don't feel that crushing rush to get back up, fast. When the circumstance allows for some rest.
I started questioning – What will travel look like on the other side? Can we go back to the way things were before the crisis hit? And how can we consider a different way of traveling in the future that changes more lives and makes a bigger difference? 
Right now my priority is what does conscious tourism look like for me? And not just getting by. I'm looking for real-deal sustainability, the life-affirming, and juicy kind. Some of the questions I asked myself are deep and vast: Where is the joy in my life? Where is the ease? If I trusted myself, what would I choose? What feeds my wild soul?
Some thoughts are practical: I longed for wilder nature. Wilder work. A wilder life. And I knew I had to turn a lot of things upside down to get there. That wildness is a physical place. It's the rustling of leaves, the wide-open spaces, the mist rising from the lake in the fall. It's the night sky, undimmed by a million streetlights. It is being amongst the people and supporting the community to heal, share and express. All the things that bring me alive. 
What am I planning
I want people to make 'Travel a lifestyle'. It is just a healthier way to let off your troubles to the shore or sweat them out on a trek. I feel self-care methods like treating yourself with a holiday with some happiness circles bring in a lot of balance in your lives.
Even though the last few months have been difficult for a lot of us. The fluctuating emotions of people who were forced to stay indoors gave birth to a lot of moods. With all kinds of shifts in our lives, I started to work on making a shift in our group experiences. Inspired by Rumi's famous quote "Not the ones speaking the same language, but the ones sharing the same feeling understand each other". It was at this moment, I started working on Mood Breaks where you are more conscious of pampering yourself than following the herd and ticking off your bucket list. 
Things are finally shifting for good. 2022 is here and the beauty of spring is breaking in my heart already. We continue to offer our travel advising services, as we are putting all our energies to build tailor-made group trips for different emotions. I am sharing this story with you because I want you to know that sometimes it takes time until you figure out what you are doing. There's always a bigger picture and we miss it if we're too quick to find a simple solution, you know, the one that will get us up and running again. The important part is to keep moving forward and I do believe everything happens at the right time. As a wider travel community, we can use this reset to be more conscious, create positive change, and transform more lives in the future. So Travel Better, Not Less. 
What I do know is that I am where I am supposed to be now and that there is happiness in that. I'm doing the work I'm supposed to do, roaming the paths I'm supposed to follow, in this very moment, writing these words, connecting to you. (Secretly hoping you'll pick up your walking stick and join me.)
This is also a shoutout to Homestays and Accommodation owners with unique/rustic/earthy architecture, serving organic food who are supporting a community and are willing to collaborate and extend a soulful experience with me.
Signing off to enjoy another decade ~ Shally Makin