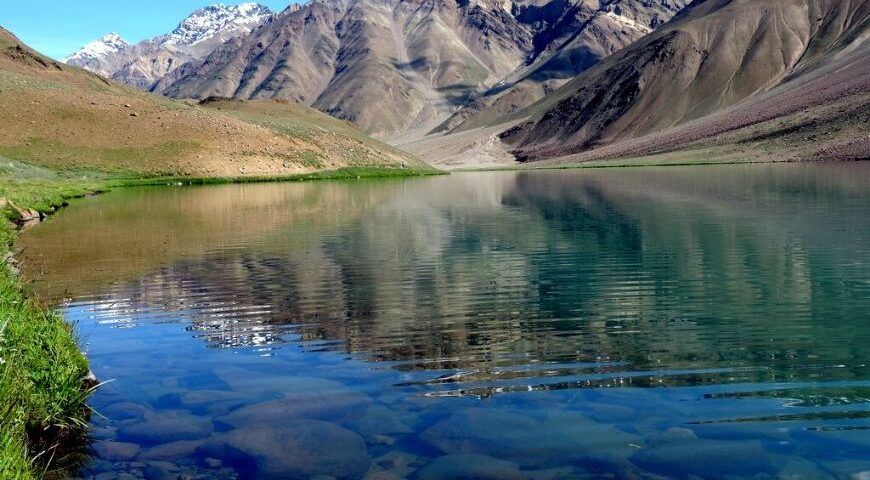 ONE STEP CLOSER – SPITI
It's when you need a break, you say – Run to the mountains, bring in some solace.
That moment can never be replaced by any other adventure when we started from Manali – 0630 hrs on 27th July to make the most amazing memory of a lifetime. We chose to take on a drive that turned out to be jaw dropping, hair-raising, adventurous and even soul inspiring. While we just kept rolling onto the rubble, but the adventure never ended, the grandiose mountains had lots to say.
I shall be telling this with a sigh, Somewhere ages and ages hence, Two roads diverged in a wood, and I—I took the one less traveled by, And that has made all the difference –
A journey by 11 adventurers, a trip with 2 separate ecosystems – it is everything green when you start and you land up to a desert with beautiful blue skies.
The landscapes spanning 200 kilometres without a single stop sign or traffic light, the winding rocky terrain unspools along this barren cold desert. Interestingly the harsh waves of river Chenab flowing alongside the so called road delivers more thrill than a theme park. If your bladder could hold out through the screeching cold winds, you could drive the entire length of it without ever stopping. The only time you see a traffic jam is when your car is stuck on the road with rocks and flowing water melted from the glaciers.
Nonetheless, amazing line of landscapes, fields and nature offer plenty of diversions worth braking for and most people linger on the open roads without any fear of other vehicles driving through. The clouds had their way of welcoming us – they would grow grey with anger if we stayed till late in the evening.
Capped with 2 major mountain passes – Rohtang Paas and Kunzum Pass, this road trip had lots to offer. It was just us and the mountains and some chilly winds that broke the silence. Kunzum Pass offers you a phenomenal backdrop and being one of the highest motorable passes at an altitude of 4551 m, it serves as an entrance pass to the Spiti valley from Lahaul. Much to our surprise, we hardly found anyone crossing us and the narrow roads were just making it scary if we are on the right path. However, our brave hearted drivers made it to the little town of Kaza.
It took us almost 17 hours to reach Kaza which talks more of wobbly ride, praising the nature, some good breakfast at Marhi (Raj Restaurant) , daal chawal at batal, stuck car and never ending conversations. Often, treacherous weather conditions mean the road is reliably open only from late June through mid-October; during cold months, the road becomes inaccessible beyond Manali.
Sometimes, you are given a gift without even knowing you wanted one. It felt like a never ending dream into this enchanted valley.
Stayed at Delek House in Kaza, with the utmost hospitality of the people in Spiti, our stay was comfortable. To our taste buds, do not forget to order the best English breakfast and soups at their restaurant. Home to some of the oldest temples and monasteries in the world, the next three days were spent in realizing the culture of Buddhism, the fluttering flags and the peace within. From Key to Tabo to Dhankar, we visited them all.
The fun didn't end here; we again started our road journey to Chandertaal – the lake of moon. Now the rocky journey didn't bother us much coz we were part of the place already. Reaching the nearest camps to the lake – Parasol Camps offered an exciting stay. Thrilled to visit the lake, we immediately geared up and started walking towards the lake around 4:00 pm. To our wilderness, we had to face chilly winds while the rain gods showered but we still made to the lake. As we reached the top, our eyes could not believe to the nature's wonder we witnessed. Since it was getting dark, we had to head back to our camps early. Our enthusiasm was at the top and so we decided to visit the lake for the sunrise too.
The dreamscape is full of those pinch-me moments, perhaps none more surreal than the high rise mountains each famous for having a distinctive hue because of shadows posed by clouds.
What we see is not enough to capture and what we capture in our eyes cannot be written. A beauty well defined only by our soul.
This trip is recommended for all those who seek to travel and experience something different. As we say – we took a One Step Closer!
Check our adventures at www.facebook.com/travelwithroots
Planning a trip or an adventure across India? Contact ROOTS for the best way of experiencing it.