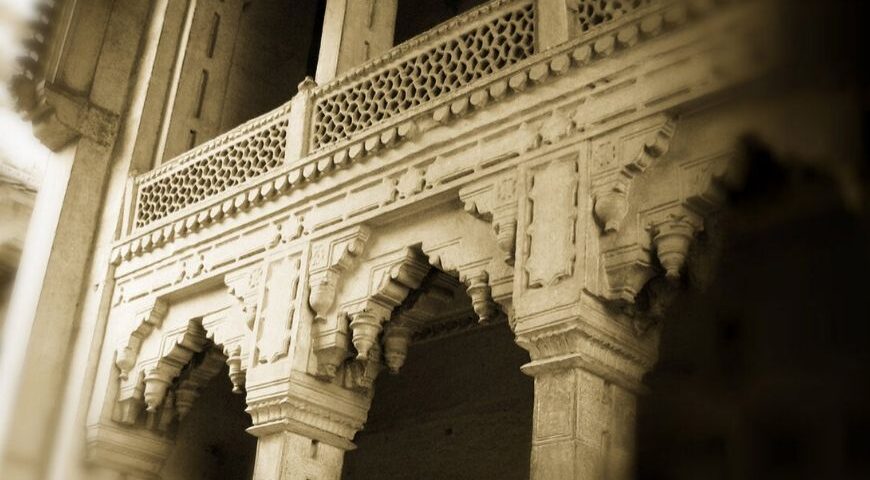 In a Quest to Discover Bundi Heritage!
Travel through time to explore the Heritage, our forefathers left us to ponder on!
Embarking on a road trip is all about welcoming randomness. Our stories begin with a couple of friends randomly deciding to jump in a car and drive to unexplored destinations. So last year, when we planned, it was …. Captivating yet Unseen, Strong yet Pleasant, Charming yet Simple…this is how we can summarize the Hadoti (region of) Rajasthan and Bundi, its former capital. It is a region dotted with forts, palaces, stepwells and everything else that Rajasthan can be associated with.
This journey was taken by four enthusiasts to a town called Bundi which still echoed of history and Rajputana architecture. Bundi was named after Bunda Meena, the chieftain of the Meena tribe in the 12th century. Surrounded by the Aravalli hills on the three sides and is circumscribed by a huge wall with four gateways. It is separated from Kota by the river Chambal.
Our Stay
Descending from a hill to the narrow streets of Bundi with blue houses was one of the first fascinating things you will notice. We checked in the Hotel Dev Niwas at dawn, which was a treat after an eight hour journey from Delhi.  The hotel rooms were surrounded by a beautiful courtyard with a rooftop restaurant giving a panoramic view of the Taragarh fort and Bundi palace. A must choose accommodation for your trip to Bundi as we rate its services as 4 star.
Places to Visit
After a wholesome breakfast, we started on road again to explore one of the monuments listed by UNESCO called – Gagron Fort, 30 kms from the town of Bundi. This lesser known fort is one of its kinds; you may be amazed to know what makes it unique.  A perfect example of a distinctive style of architecture completed in 14th century, Gagron is among the rare forts which are both a vana and a jala durg – i.e. both water-protected and water-protected. It is surrounded by forests and has behind it the Mukundarrah range of hills.
The next stop was Jhalarapatan, known as the City of Bells. The entire township is located within a wall enclosed by 108 temples. Enclosed within its old walls is the famous 10th century 100-feet high Surya Temple. The idol of lord Surya is perhaps the finest in India. We next visited to one of the oldest temple alive in India, constructed in 7th century AD. This temple is built on the river of Chandrabhaga, hence the Chandrabhaga temple. We sat beside the river for an hour and it felt like we could have stayed here for ages.
The next day, we witnessed Bundi Utsav, a cultural festival complete with music, dance, competitions and blaze through Bundi's quiet streets. The program includes a colorful Shobha Yatra, rural Sports, lighting diyas and classical Music & Dance Program, and much more.
While the town was busy at the playgrounds, we took a detour to visit Sukh Mahal literally meaning the Palace of Happiness or even the Palace of Pleasure. The place is so well located that even Rudyard Kipling fell in love with this charming building and mentioned it in one of his stories.
The next on the map was Rani ji Ki Baoli, one of the finest projects that Rani Nathavati undertook was that of this step well, 165 feet deep and a splendid work of Rajput architecture.
Bundi is blessed with architecture and a structure like Chaurasi Khambon ki Chatri, is awe inspiring. We then head to visit the grandeur palace, Bundi is most famous for. After a steep walk up the palace, we are excited to see a structure as old as 1660. However was disappointed by the government authorities for not maintaining it. The palace was built in true Rajput finery with elephant motifs, pavilions, curved roofs and small chattris.
Bundi has inspired great painters, authors and artists. From Rabindranath Tagore to Rudyard Kipling, Bundi has been a muse to them all. A treat for art connoisseurs, the Bundi School of painting introduced the miniature style of painting to the world. Bundi palace is where the entire town resides and has some amazing architectural motifs taht balances the Rajputana style of living very well.
We drove back to Delhi after a quick stop at the famous Saathi lassi. Also, do not forget to collect a beautiful postcard from the street shops. They are great souvenirs for your loved ones and remind you of the great time spent at the quaint little town that still had so much more to explore.
Planning a trip or an adventure across India? Contact ROOTS for the best way of experiencing it.