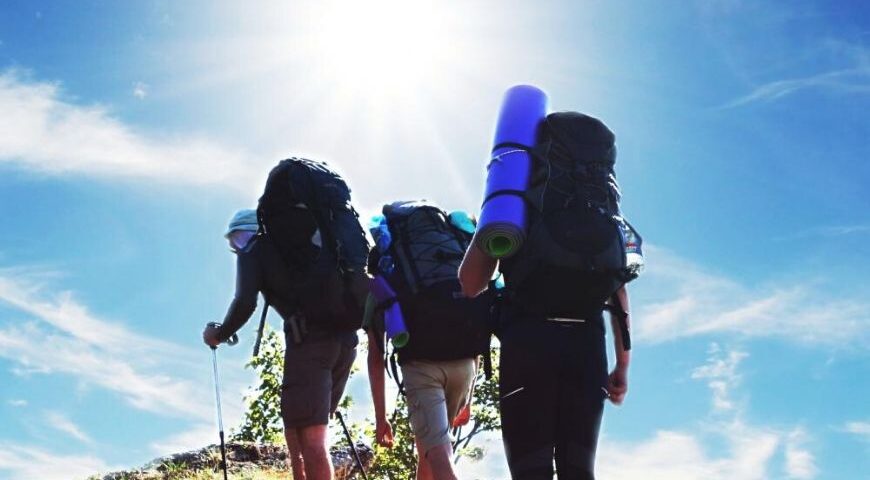 How to Pack Your Trek!
March seems to have been rolling with lots enthusiasm in the air for our upcoming trip to Dalhousie and Khajjiar. So to pack your best of the memories back home, one needs to pack its trek rightly. Here are some of our tips that will keep you updated with your checklist –
#Do not forget to PACK LESS
A small BAGPACK while trekking is always advised. Do not carry a lot of weight. Carry only essential stuff else it will tire you down before you climb up the mountain.
#Wear Proper Hiking Shoes
Always invest in good hiking shoes as they can be a make or break deal for you. Comfortable and sturdy shoes should be a must have.
#Pack your Skin Essentials
Sunscreen, Hats and Sunglasses– UV rays are really strong at higher altitudes so protection is important. Wear sunglasses and sunscreen with high SPF to protect skin and eyes. Carry a cap or hat too.
#Be ready with some snacks
The options of food keep on diminishing as you hike up the mountains so it's always better to pack a snack or two. Protein Bars, Chocolates and Nuts can help boost energy. Always have small portions of food and do not over stuff yourself
#Pack a Medical Kit
Always carry basic medicines with you to avoid any troubles up there especially for those who are prone to altitude sickness along with an emergency medical kit like bandages and antiseptics.
#Very Important – Toilet Paper
Hygiene is always important and when you are hiking it's even more essential so that no infections are caught. Carry Hand Sanitizers, Wet Wipes and even toilet paper if it's a longer trek as you will not get running water.
#Wear Layered Clothes
It is always advisable to wear layers of clothes because you can add a layer or remove it depending on the weather condition and its always more comfortable. Full sleeves tops, track pants, light sweater and a jacket.
#Keep a Water bottle
While you trek, it is very important to be hydrated irrespective of the temperature that you are in. Keep drinking small quantities of water throughout the trek as you are working out more than normal.
#Wear a Smile
Trips are the best time to make memories. Smile, Click, Share
Roots plans to go for a trek to Dainkund Peak, Dalhousie/Khajjiar India on 21-22nd March 2015. For more Details click here – Khajjiar – Fall in Love with Spring
Article Contributed by Amrita Singh
Images Source: Google