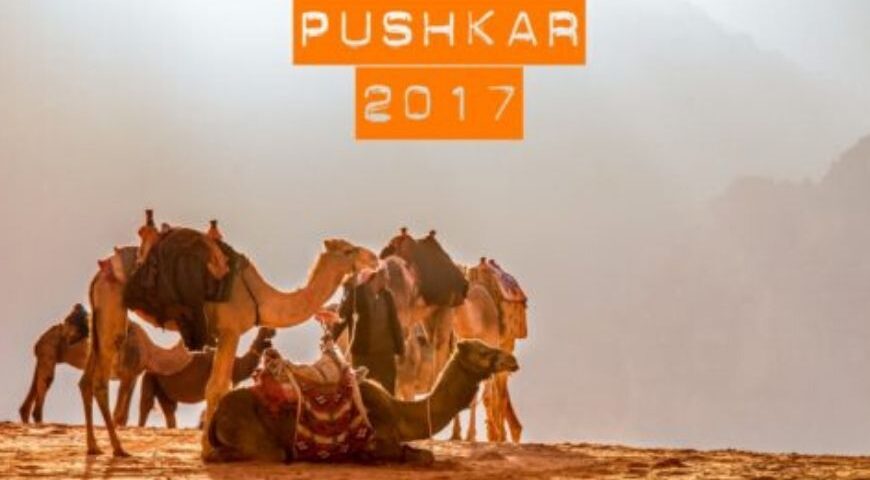 C.A.M.E.L. L.A.N.D (PUSHKAR) – From Our Eyes
If Pushkar has been on your list, Visit Now. This year, Pushkar Fair started from November 15 to November 23 2018. Enjoy the beautiful colours of Rajasthan in Pushkar fair that brings together the culture, people, food and music together at one place. Along with the locals, Pushkar clearly invites the hippie clan which merges with the locals to give the coolest vibes ever including the cafes with colorful graffiti.
What to Expect:
Visit the fair for old school, traditional mela feel
Expect to see camels trot around in tailor-made outfits enhanced with pompoms, bells and mirrors
Sights like horses jogging on a charpai is pretty common
Enjoy the old streets of Pushkar and walk to cover the entire fair
Shop some cool hippie stuff
Gorge on mirchi pakoras and camel-milk cheesecakes
Hot air ballooning, Paragliding and Ferris wheel rides are super fun when you are with your favorite gang
Enjoy the moustache contest, kabbadi matches, and gigs by Indian Ocean and The Raghu Dixit Project this year.
What to Eat: Sunset Café By the Pushkar ghats or Pink Floyd Café for some great music and hippie vibes.
[youtube https://www.youtube.com/watch?v=ra0iRSXUuG8?feature=oembed]
For our detailed visit to Pushkar click here 
Photo Credits: Gurpreet Kaur
Check our adventures at www.facebook.com/travelwithroots
Planning a trip or an adventure across India? Contact ROOTS for the best way of experiencing it.
So keep traveling and sharing your roots moments with us. Stay #Rooted