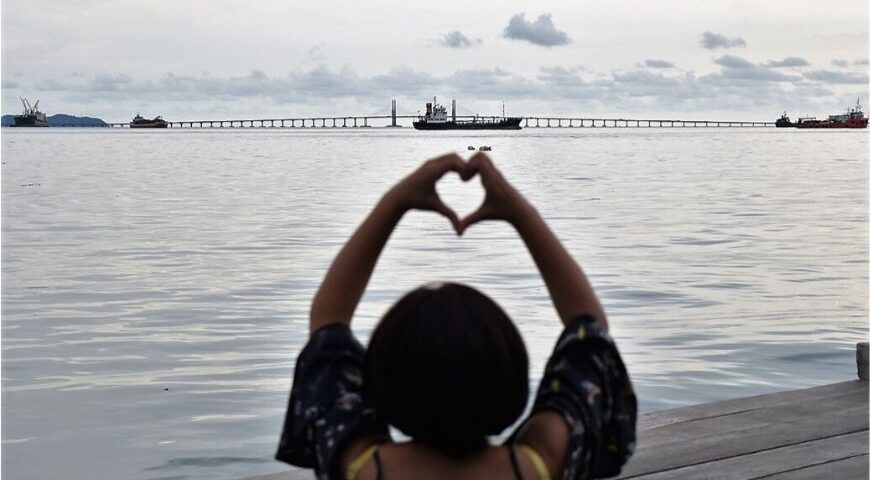 Explorer Edition: The Vibrant island of Malaysia – Penang
A flight with Malindo Air made us visit the gems of Penang. Check what's in your upcoming trip with Roots to Penang, Malaysia
Penang is famous throughout Malaysia for its gastronomical delights, a UNESCO World Cultural City- Georgetown, cultural immersion and street art. Nowhere else competes. When you are in Penang there are so many wonderful and interesting places to visit! No wonder we've put this place as one of the best places to visit.
About the Place
George Town in Penang is an architectural gem in South East Asia. The bustling colourful town named after the British King George III is renowned for its beautiful colonial architecture listed as a World Heritage Site by UNESCO.
[youtube https://www.youtube.com/watch?v=I60sNz5_JcA?feature=oembed]
We witnessed that the place offers a fantastic mix of Chinese, Indian and Malay people, their cultures, architecture, religions and food.  Penang boasts many absolutely amazing and unique places of worship which you won't find elsewhere in South East Asia. We visited some of them  –
Kuan Yin Teng temple: Popularly known as The Goddess of Mercy Temple, is Penang's oldest temple. Kuan Yin Temple Built in 1728, it is set on Jalan Masjid Kapitan Keling (previously known as Pitt Street) and was constructed by early immigrant settlers from China.
Kek Lok Si : The Kek Lok Si temple and its humongous guanyin statue with the even more gigantic pavilion had our eyes stuck for long. It is the 36.5 meter high bronze statue of Kuan Yin palced in the most peaceful area of Penang.
Arulmigu Balathandayuthapani Temple : Popularly known as the Waterfall Hill Temple, it is one of the oldest Hindu temples in Penang and was built in dedication to the deity Murugan. One should dress decently to enter the temple premises.
Kapitan Keling Mosque: Meet the religion of Islam and visit Kapitan Keling Mosque. It's situated in the street with the same name. This charming mosque was built at the beginning of the 19th century. Visitors are welcomed, but not allowed to enter during prayers.
Must Visits
The family unit appears to be an important part of Penang culture and the attractions we visited reflected this. With minimum time at hands, we visited some of the main attractions –
Street Art: Uniquely funny street art of George Town makes the town even more interesting and impossible to forget.  Get a map of the places and start scouting for these amazing pieces of art.
Pinang Peranakan Museum: George Town is also home to some lavish mansions turned museums like the Pinang Peranakan Museum. This mint green mansion on Church Street is one of the best-preserved examples of affluent Peranakan living in Penang. It was once the home of Chung Keng Kwee, a self-made tin mining magnate who became the richest man in Penang in the late 19th century.
Chew Jetty: It's the most interesting because it isn't every day that you see something like this! Clan jetties are Chinese waterfront settlements comprised of wooden houses built on stilts. They were built more than a century ago by poor Chinese immigrants who moved to Penang from Fujian province and worked near the port.
Fort Cornwallis: Fort Cornwallis is the largest standing fort in Malaysia. Set close to the Esplanade and Penang Clocktower, the star-shaped bastion is one of the oldest structures in Penang.
Penang Rainbow Skywalk at Penang Komtar: Breathe in the fresh air and enjoy the island's breeze from The Top. The Open Deck will leave you amazed with a spectacular view and experience without windows. The open-air Rainbow Skywalk is at Level 68, on the rooftop of Komtar tower, offering visitors the thrilling experience of walking on air 249m above ground. Meanwhile the air-conditioned Observatory Deck at Level 65 also features a glass walkway that lets you watch the world go by below.
What to Eat:
George Town is a food heaven for everybody. The delicious Indian, Malay and Chinese food can satisfy every gourmet. As vegetarians, we also enjoyed the wide variety of lovely vegetarian food.
Indian Food: Little India is a perfect spot for eating out. They serve both vegetarian meals and meat. You can see small stalls with fantastic potato samosas and sweet desserts. You can also find a popular restaurants serving south Indian cuisine.
Chinese food : You will find the best Chinese stalls in Chulia Road in the evenings, have fresh fruit or vegetable juice or coconut, or just watch the fascinating chaos.
Kopi C Cafe: Housed in the heritage complex turned arts space known as China House, Kopi C is a cafe with character, good food and great coffee. It's a stylish, laid-back affair with breakfast, lunch and dinner menus, as well as some irresistible pastries and cakes on display.
Kota Dine and Coffee: KOTA Dine & Coffee, When Francis Meets Rempah is one such restaurant, combining rempah (local herbs and spices) from flavors of traditional Peranakan cuisine into modern art forms.
Chocolate Museum: We visited The Chocolate Boutique on Leith Street, in George Town, Penang. It specializes in retailing branded and high-end chocolate products, mostly to foreign tourists who arrive by tour coaches. The chocolates are sold on a higher side but are definitely a worth buy for their taste and quality.
Botanical Greens
Penang Hill or affectingly known by locals as "Bukit Bendara", is one of the most popular tourist attractions. Setting on a hill with elevation of about 833 m (2723 ft), you would need to take funicular railway. The Habitat on Penang Hill is one of the island's latest eco attractions. Set on the fringes of a 130-million-year old rainforest, The Habitat's main highlight, to us, is its Curtis Crest Tree Top Walk. It is Penang's highest viewing platform at 12 metres in height, offering 360-degree panoramic views of the island via its 100-metre circular platform. But first, one has to climb up 70 steps.
Breathtaking right!? You can find the heritage UNESCO Georgetown, the two significant bridges of Penang linking the island to Peninsular Malaysia and even the hills on mainland Malaysia! If you are an adult tourist, a 2-way ride would cost you RM30.
Where to Stay
George Town attracts every kind of traveller, so it doesn't matter if you're looking for 4-star luxury or a bunk in a budget hostel, George Town has it covered. There are plenty of modern hotels to choose from with all the amenities you'd expect, but the best places to stay in George Town are within the restored colonial buildings. We stayed in –
Hotel Neo+: We stayed at Hotel Neo+ and loved their mascot style service. I stayed at their 20th floor with an amazing view of Komtar Tower. We loved their food while their nutmeg drink stole our heart.
Lexis Suites, Penang :  It is a 5-star luxury resort hotel in Teluk Kumbar, Penang. It is the only all-suite resort hotel with a private pool and private steam room overlooking Teluk Kumbar, with panoramic views stretching from Pulau Rimau to Pulau Kendi. The highlight was their 5 course vegetarian meal and the sky bar with the best views.
Best Time to Visit: Throughout the year.
It was an exciting trip. Uncover the smarter way to travel to Penang and start planning now. First sort your travels and book a connecting flight with Malindo Air.
From Delhi to Kuala Lampur it approximately takes 5 and half hours
Kuala Lampur To Penang approx takes 45 minutes
To book your flights visit Malindo Air and to know more about the place visit the official website of Penang.
P.S. We were invited by Penang Tourism and Malindo Air.
Check our adventures at www.facebook.com/travelwithroots
Planning a trip or an adventure across India? Contact ROOTS for the best way of experiencing it.
So keep traveling and sharing your roots moments with us. Stay #Rooted