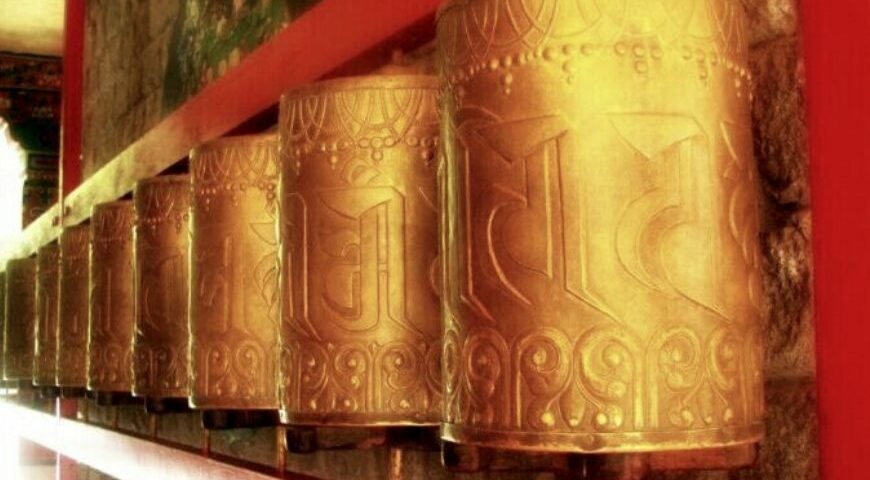 What makes Mcleodganj to be on everyone's Bucket List!
There's always a certain amount of ambiguity when one is asked to describe McLeod Ganj. Is it a halfway house for refugees? Or is it their home? Or maybe it is a backpacker's haven? Or is it everything put together and much more?
However you describe it, the small town which gets busy with cars and a mix of people from different ethnicities (foreigners, himachali and Tibetan) as the sun climbs higher has something for everyone, whether it's shopping for trinkets and Tibetan handicrafts, the food in numerous cafes, losing yourself in the lap of nature, trekking, or just finding your inner peace. And that is why no matter when you visit this place, it warms you enough to make you feel at home. For us, the trip was a welcome respite from the June sun. Let me take you through some of my favourite places and activities in the shade of the Dhauladhar.
#English Cafes – I would say if you are in McLeod Ganj you will never miss a misty morning which starts with some coffee beans, book and the Himalayas.
#Weather – It's the perfect time to enjoy the sun at dawn and pleasant weather at dusk. An evening drizzle is like icing on the cake.
#Food – Serving the best coffee at MoonPeak Café, Vegetarian Tibetan cuisine at Shangrila, Momos at Tibet Kitchen, Italian at Jimmy's Café, Continental at Four Seasons. Last but not the Least Maggie at Naddi's Point is served best in winters. Shiva Café that is for sure a resting camp for all trekkers and bakery at Norbulingka Cooperative Centre. This place is definitely a Foodie's paradise.
#Heritage – The famous Dalai Lama temple magnifies the sense of harmony and keep you at peace while you hum 'Om Mani Padme' rolling the prayer wheels. You can see a number of monasteries but Norbulinkga Institute is a must visit for serenity, that patronizes and preserves Tibetan culture. Kangra Fort 30 kms from Mcleodganj can be a good visit for the awesome landscapes and a good walk up the hill. St John Church in the Wilderness gives a little eerie at the backbone but the backdrop sweeps your fear.
#Photography – I would say 'It's just in the eye of the lens man; everything is worth clicking when you are at McLeod Ganj.' If you own a camera, you don't need a reason to shoot but this place makes it special!
#For a Walk – To travel is to immerse and to walk in the woods is to live for this place gives you a lot of opportunities to walk up the hill and explore within yourself.
#Breathtaking landscapes – On the way to Triund, we reached till Galu temple when the weather gave a little twist in the tale. Driving up the hill on an un-built road, we reached a point which was awe inspiring – the snow peaked mountains, the fresh breeze and the magnificent scenery – truly Incredible India
#Trekking – It's worth the pain when you're at a place like McLeod Ganj to see a beautiful waterfall – Bhagsunag. Triund is a class apart and for that one needs to experience to know what it feels up there.
#Shopping – From junk jewellery to woolens to the best of teas and fragrances, this place has it all – the most famous being Tibetan handicrafts and the colourful prayer flags.
In the end, a trip to McLeod Ganj is not just a journey in the physical sense; it is also a journey that you can take within yourself as you search for peace – a commodity that most of us have lost thanks to our city life. As the daylight faded away, I stood on the terrace of my hotel overlooking the valley on one side with a hundred lights twinkling into existence and I on the other side were the monks going about their business with the kind of calm that we have lost. The dusk fades into night and the twinkling lights on the ground are united with their heavenly counterpart and that's when you surrender yourself to the charms of this town to replenish your soul and bring you the essence of life.
Planning a trip or an adventure across India? Contact ROOTS for the best way of experiencing it.