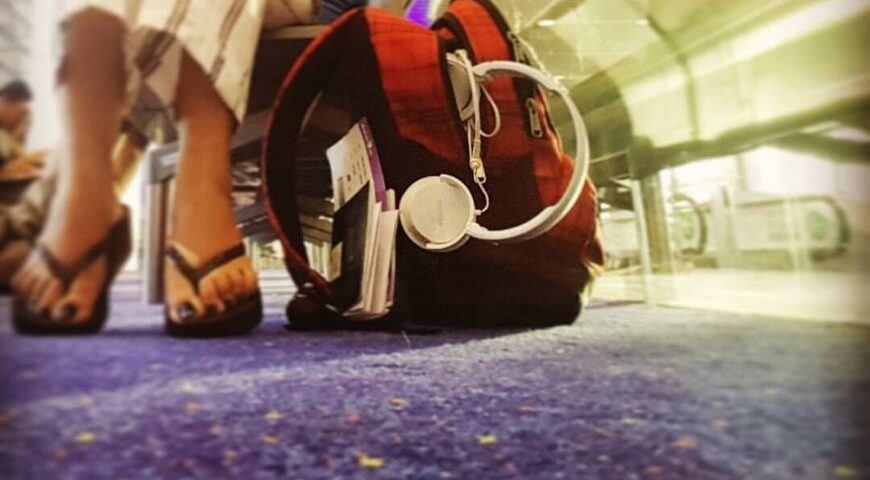 Gift a 'HOLIDAY' to your Loved ones!
It's no secret that we're big fans of experiences. And this holiday season, we encourage you to gift them without hesitation—you might just change someone's life (or at the very least, their weekend.)
After all, a new travel neck pillow is nice, but it isn't going to change your life. That's why you always hear people referring to their "life-changing experience" and never their "life-changing travel neck pillow."
So instead of buying material goods, consider gifting your loved ones a trip in the wild or even a trip with an unknown destination. Here are our top picks for experiences to gift this holiday season.
Escape Trip – For the habitual runaway
We all have those friends who like to just get up and leave for a weekend. You can gift them an escape that's all about rediscovering the pleasure of nature, solitude, and unstructured time. Rootsvida.com has built an itinerary that helps in getting away from it all, unwinding, and living simply. You won't find WiFi near these places. Best Part? The exact location is kept a secret until shortly before your trip.

For the Food Fanatic
Foodies are awesome and a culinary experience allows you to tastes the best dishes ever and savour it through your memories. From Tibetan trails in McLeod Ganj to Rajasthani thali in Jodhpur, Roots plans the best food tour on their trips. Find out where they are going next and food is what they see first !

Feel Good Vacation
You know what's better than doing things? Doing things, you know are helping the world—or other people. That's what Rootsvida.com and The Walking School Bus's initiative is all about. 15 travelers around the world will be chosen to build a school in Uttarakhand in 2018. You can 'book and travel with them or raise funds to execute this project, too, so you can find a trip that's right for both you and your conscience.
For the Outdoor Adventure Lover
Join the Ladakh and Spiti Tours especially crafted for the adventure lovers. These trips brings you – ONE STEP CLOSER – as the trip promises a bounty of snow-capped peaks, rolling grasslands, plunging valleys, and dramatic rivers—not to mention abundant opportunities to cross rivers on foot, drive on river bed and the most narrow roads on the highest passes of the world. Have you ever wondered what it would be like to soar high in the sky and experience a bird's eye view of the world? Paragliding in Bir-Billing is just another way to enjoy the adrenaline rush. Gift your friends a trek to greatest peaks in Himachal Pradesh and Uttarakhand, who get a kick by conquering them on foot.
Do Nothing Vacation
Once in a while, we all need to take time out and do nothing. I'm talking about a vacation where you celebrate the joy of idleness and revel in a love for loafing.  Follow the 5 simple steps –
Do nothing.
Seriously, stop planning so much. You'll figure it out once there.
Go with the flow. Yeah, you don't have to do anything specific.
Nope, no must-dos, must-sees, must-trys. It's a vacation!
Yes, do absolutely nothing. Sit back and relax and take it as it comes.
Roots clearly helps you with their most touted weekend breaks to Uttrakhand and Himachal. You may want to gift this holiday to your friend who has been stressed and burnt with too much of work from long.
Inspired? Start planning your summer getaway with Roots now! Contact ROOTS for the best way of experiencing it.
Check our adventures at www.facebook.com/travelwithroots and www.instagram.com/rootsvida
Keep traveling and sharing your roots moments with us. Stay #Rooted