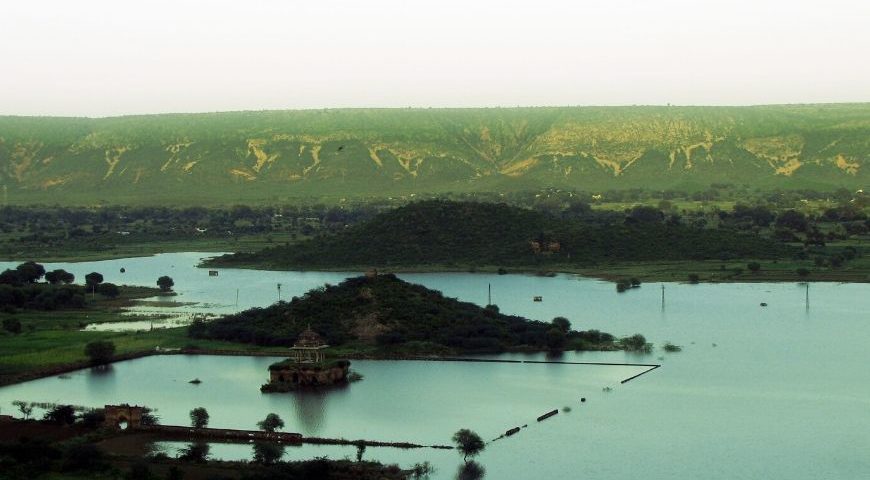 Bhangarh Calling
We traversed a path to mysterious silence, to feel the eeriness in the air and to witness the shadowy monument which was constructed in the 16th Century. I, personally, had heard some disquieting stories about Bhangarh which made me feel jittery especially when they started coming back to me when I was in the premises. My cold shivers remained until we explored the forsaken and abandoned fort completely, and I managed to come out alive, feeling edgy and with cold feet.
ROOTS with 30 odd travelers decided to visit one of the most desolate and deserted destinations of India, Bhangarh, in the month of September'2014. Arguably Asia's most haunted place, Bhangarh is a destination which is topmost on the bucket-list of travelers across India and the World. However, as ROOTS visited the place in the daytime and in a large group so they didn't experience any paranormal activity except an air of spookiness felt by most travelers.
Our resident historian, Rohan Singh, an avid blogger and travel writer talked about the history of this deserted place. He revealed that Bhangarh was a fort-township which was built for Madho Singh, the younger brother of Raja Man Singh (one of the 9 Navratnas of Emperor Akbar), by his father Raja Bhagwant Das of the Kacchwaha Dynasty (of Jaipur). The Royal Palace inside the township of Bhangarh was originally a seven storied structure (Saatmahala) but now only 4 stories of it remain. As we entered the premises we saw the simple yet inspiring Hanuman Temple at Bhangarh Fort.
The Chhattri (Canopy), which overlooks the township of Bhangarh his believed to be the spot from where the Tantrik (Occultist) looked upon the town and cursed it, which resulted in the people abandoning it out of terror.
Locals believe that the tantrik cast his spell in retribution as his feelings for the kingdom's princess Rani Ratnavati were spurned and his attempts to cast a spell and allure her not only failed but also resulted in an untimely death for him.
We also made our way to the half-deserted town of Ajabgarh (10 kms away) its Fort – A garrison by built by Madho Singh's grandson, Ajab Singh Rajawat. The fort is well-preserved and is in good condition, but part of it is submerged under water.
Bhangarh is one such place, where it is believed that shadows of individuals who have not been able to move on to the other dimension exist. Just like after tightly holding on to a flower, and then letting it go, you realize that its fragrance still remains, places where people have lived for generations would have an imprint or a shadow of their memories. And when lives come to an abrupt end the fragrance or shadows of their memories become even stronger!
Some Folks travel to enjoy, have a leisurely time and then forget about the place altogether and then there are some folks travel to understand a place, adjust themselves as per the challenges put forward by that region and connect with it.
The latter folks are the ones whom the world calls 'True Travelers' and Roots salutes all the 'True Travelers' who boldly ventured with us not just to Bhangarh but had enough hunger in them to explore the half haunted town and the partly submerged fort of Ajabgarh apart from Star Gazing (and getting rewarded with the rare and magnificent sight of an arm of our Milky Way Galaxy) at Sariska for a short while.
Even though the roads were tough and eateries few and far between, we all displayed qualities of a True Traveler and also showed how keen we are to learn vis a vis the heritage, history and culture of India.
Planning a trip or an adventure across India? Contact ROOTS for the best way of experiencing it.