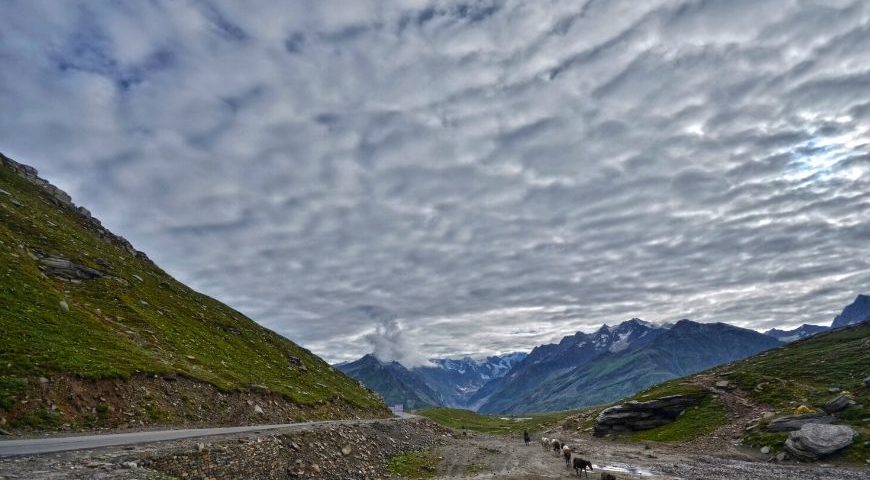 August – The best time to Visit Spiti
"A world within a world", is what Rudyard Kipling had to say about the beautiful, isolated valley of Spiti in his book. A hidden gem, Spiti was forbidden to visitors about 30 years ago, far from the modern world, this valley was happy being unknown to others. A visit to Spiti is not less than a Time Travel. When you hear about Himalayas, you think of lush green pine trees and dense forest areas, but Spiti is a complete contrast. A cold desert mountain valley in Trans Himalayas have barren hills, pristine lakes and ancient civilization.
This beautiful valley has lately transformed into an exotic tourist destination. Spiti, popularly known as twin sister of Ladakh, is visited mainly in the summers by the rest of India. However, the place is accessible by road throughout he year, it depends on which route you plan to reach. A lot of people go an extra mile just to experience the winters, more so for the white landscapes.
Roots highly recommends you to visit it in the month of August. If you are in the north and looking for weekend holiday options, most of them may not be feasible due to excessive rains and fear of landslides. Unlike a place like Spiti, which does not experience much rain, almost next to none for that matter. While the starting point from either of the routes, be it Manali or Shimla may receive rainfall, the rest of the journey to this cold desert is a perfect escape from the harsh monsoons that the lower Himalayas experiences. Hotels are fully functional, after difficult July rains, temperature would start to dip making the journey even more pleasant.
August also brings long weekends and holidays that makes it easier for you to take a break from work. Try out a bunch of activities like Biking, Cycling, Mountaineering, Trekking, Camping, Ice Climbing and Overland Jeep Safari for the entire Spiti valley tour. Spiti's dry barren landscape is conducive for camping, mountaineering and trekking.
Explore one new place every year and what better place than a valley like Spiti. If you are on a quest to explore the most unseen parts of our country, you must include Spiti valley in your bucket list now.
Inspired? Start planning your summer getaway with Roots now! Contact ROOTS for the best way of experiencing it.
Check our adventures at www.facebook.com/travelwithroots and www.instagram.com/rootsvida
Keep traveling and sharing your roots moments with us. Stay #Rooted