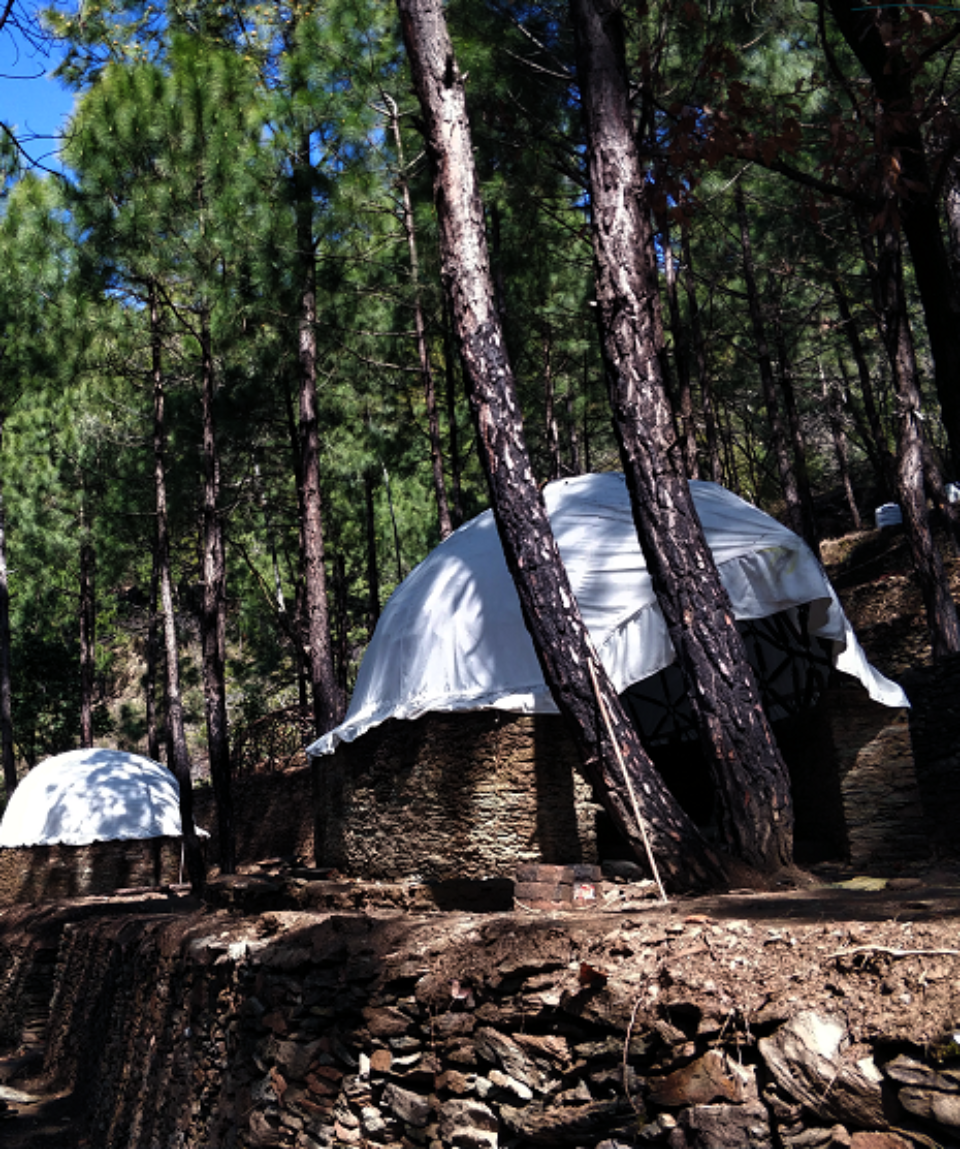 Under the Wild Shed – Uttarakhand
from
Experience the amazing jungle stay in pahadi lifestyle with beautiful bliss of morning silence, tranquil rivulets and photogenic spots all around this unique stay.
Vacation Style

Holiday Type
All about the Under the Wild Shed – Uttarakhand.
Gift yourself a different travelling and living experience which will get you the closest to living an authentic pahadi lifestyle while still having enough comforts. If you are looking for a clean, calm and fun place to spend your vacation, then this stay is just an ideal place in Uttarakhand surrounded with beautiful spots for hiking, camping and nature walks.
FOOD
Don't miss to sink your teeth in the flavors of recipes cooked in authentic pahadi method. There are dishes that you'd have never heard about, such as Jhongore Ki Kheer, Makhane Ki Kheer, Kode Ki Roti. These are delicacies like you've never had before. Barbeque facilities are also available.
ACTIVITIES
Experience the bliss of early morning silence, visit tranquil rivulets and photogenic spots all around the property. You can either take advantage of all the different activities that have been planned by property or take the time out to rewind the clock, sit back, soak in all the beautiful clean air of the mountains and completely shut yourself off from the outside world.
Different activities that you can enjoy doing in this getaway includes
Trekking –

This property in Uttarakhand is located in the hills which provide plenty of beautiful nature trails for you to traverse at your leisure. You can trek the hills of surrounded areas and witness the breathtaking views.

Encounter with the wildlife –

On occasions property known to have wild boars, leopards, and bears show up near Jungle stay.

With this you'll also have plenty of photography opportunities.

Other activities include –

Camping, Bird watching, Bonfire, Jungle safari, Organic farming, Events and Corporate outing.
 This place offers stay in unique turtle huts. . For more details click the next tab.
Accommodation & Stay Details
Experience the unique jungle stay in this vacation at Gadwagad. The jungle stay offers you an unparalleled view of the neighbouring hills with plenty of time for stargazing, bird watching, and encounters with some ferocious wild animals from a safe distance. These stays have 4 huts and each accommodates 2 people.
 You can relax and enjoy the views with your favorite cup of coffee in unique turtle huts which are made with materials found in nature. Turtle huts are designed keeping in mind not only comfort but also sustainability. These special huts are made up of mud, stones and bamboo and can keep one insulated even in extreme weather conditions.
Stay inclusions