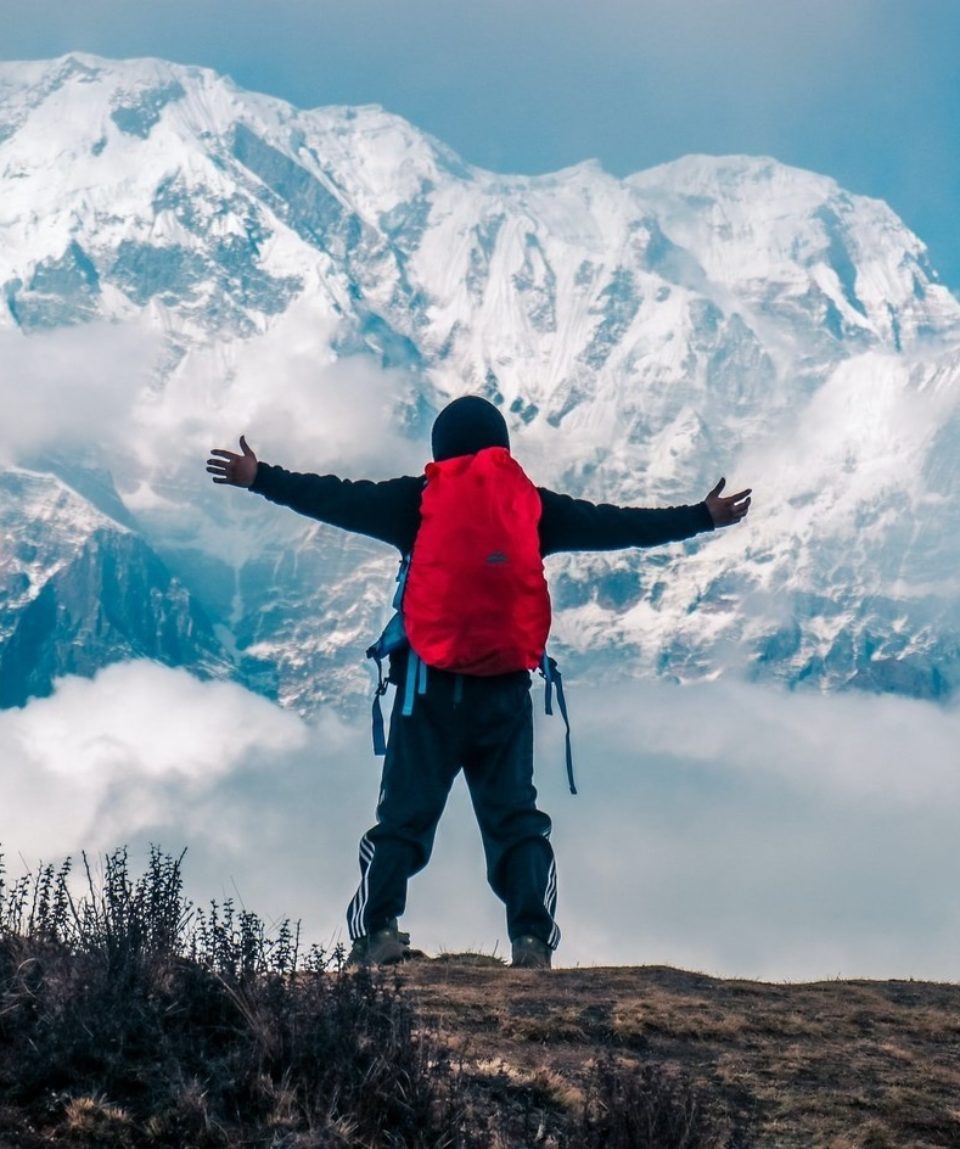 Kedarkantha Trek & Camping – Uttarakhand
from
Kedarkantha Trek has an endearing setting: the campsites, the summit views, the forest walks. The better prepared you are, the more you will enjoy this trek. Experience the thrill of a summit climb.
Vacation Style

Holiday Type
All about the Kedarkantha Trek & Camping – Uttarakhand.
KEDARKANTHA TREK
TIME OF THE YEAR :-  ROUND THE YEAR TREK
REGION: Uttarakhand
DURATION: 5 days
DIFFICULTY:  Moderate for  amateurs. Easy for professionals.
HIGHEST ALTITUDE: 12,500 ft
AVERAGE TEMPERATURE: Day time: 8°C-15°C; Night time: -5°C- 3°C
Not many know that on the Kedarkantha trek, the winter snow sets in by the middle of December and lasts until the third week of April.  You are likely to come across snow just as you across the 10,000 ft mark, lying on the forest floor among the pine trees. When you reach the meadows, a huge blanket of white is likely to surround you in every direction.
Three Reasons to Visit Kedarkantha –
Best drive in the Himalayas – The drive to Kedarkantha takes you through Mussoorie, Nowgaon, Purola and Mori before finally bringing you to Naitwar.
Prettiest campsites – This trek has the prettiest campsites in the Himalayas. Not all treks can boast of the beauty of their campsites like the Kedarkantha trek. Each campsite is unique in its beauty.
Snow peaks all around – This is a huge perk of trekking to Kedarkantha. Right from the Kedarkantha base camp, you'll see stunning 360 degree views of famous mountain summits. This is jaw dropping.
The tour package inclusions and exclusions at a glance
What is included in this tour?
Items that are included in the cost of tour price.
One night stay in Sankri at homestay
Stay in camps for 3 nights
Travel from Dehradun to Dehradun
All Meals while on trek (veg)
Permits (except for foreign nationals)
First-aid medical kits
Qualified and experienced trek guide, and support staff
What is not included in this tour?
Items that are not included in the cost of tour price.
Personal expenses
Cost escalation due to any circumstances
Personal porters
Anything not mentioned in the inclusions
Transport arrangements can be made from Delhi on additional cost
Day 1

Arrive at Sankri

Arrive at Sankri (6,450 ft) or Reach on your own
The cab will be arranged at an additional cost from Dehradun to Sankri and drop you back from Sankri. Arrive at Sankri Village, meet the trek guide and way to hotel/homestay in Sankri. If time permits you can explore the village or just walk around Sankri.

Day 2

Reach Lower Kedarkantha Base Camp

5kms Trek from Sankri (6,450 ft) – Juda ka Talab (9,100 ft)

Gear up for the first day of trek. Walk for a couple of hundred meters towards the road that leads to Taluka and you will see a big hoarding of Uttarakhand Tourism. The route to Kedarkantha gets a diversion on the right after walking for another 5 minutes.

There is a steep climb involved as soon as you take right. The trail goes through the beautiful forest of oak, birch and deodar. The sound of some minor streams flowing through rocks will please your ears. It just takes around 3 hours to reach Juda ka Talab but when the trail is well laden with fresh snow it might take up to 4 hrs (in winters). Juda ka Talab is a beautiful lake surrounded with trees on one side and lush green elevated meadow on all the other sides. It is situated at an altitude of 2800 mts above sea level. The lake remains frozen during winters. At times the ice layer on the lake becomes so thick that you can even walk over the frozen Juda ka Talab.

After spending some tome time Juda ka Talab, we will trek towards Kedarkantha base camp.

The trail passes through the tree line and will be covered with snow (during winters). You'll encounter a couple of picturesque spots that are ideal for camping. After roughly walking for an hour and a half you'll reach Lower Kedarkantha Base Camp. This campsite is often occupied when there is heavy snowfall at the upper area of Kedarkantha, the summit of Kedarkantha is clearly visible from this region.

There are a couple of shepherd huts in this region which are often used as kitchen area.

Continue walking uphill through a patch of dense forest and after climbing for an hour you'll reach Kedarkantha Base Camp perched at an elevation of 3450mts above sea level. Watch out for the sunset as it is a spectacularly beautiful sight to see the mountains painted with golden hues.

Day 3

Reach Kedarkantha base camp

Trek from Juda ka Talab (9,100 ft) – Kedarkantha base camp (11,200 ft)-

Green Pastures, Wild flora, Undulating Meadows, Snow-capped Mountains, Forest Trek. Next day starts with an aim to reach the base camp of Kedarkantha peak. It's the most enthralling trail with finest stretches and leaves us behind with unforgettable experiences. Trek through forest heavily occupied by pine and oak trees that give these mountains its distinct charm. Arrive at an open meadow covers with snow at the summit's base, set up camp for the night and good night!

Day 4

Reach the Summit and Return

Kedarkantha Summit (12,500 ft)

Start trekking early from Kedarkantha Base Camp because it is The Summit Day. The climb is moderately steep and the views are rewarding. The trail goes pierces through the oak forest and opens up to a straight climb through the northern ridge. In roughly less than two hours time you'll reach Kedarkantha Summit from Kedarkantha Base Camp.

A wide view of Himalayan peaks will greet you at the summit, spent quality time there. Gangotri & Yamunotri ranges are also distinctly visible from the peak. The Kedarkantha Summit is situated at an altitude of 3900mts above sea level, equivalent to several peaks in the French Alps. Try and spend a good time at the summit if the weather is clear. Descend to Base Camp, night stay at Kedarkantha Base camp.

Day 5

Descend to Base camp and Reach Dehradun

Trek From Hargaon/Juda Ka Taal To Sankri (6500ft) And Drive Back To Dehradun

During the trek to Hargaon, you will encounter couple of frozen streams during winter season.

The trail is beautifully laid on the gentle slopes between oak and pine forest. It will take around 2 hours for you to reach Hargaon Campsite from Kedarkantha Base Camp. Continue the decent till Sankri, enjoy the scenic beauty. After reaching Sankri, then we will depart in same cab you opt for sharing and drive back to Dehradun and reach Dehradun by 8-9 pm on day 5. Here we say Good Bye with keen to see you on any other treks or trip with us
Accomodation & Stay Details
Write something about accomodation & stay.
The tour package inclusions and exclusions at a glance.
Package Inclusions
Meals while on trek (veg)
Permits (except for foreign nationals)
First-aid medical kits
Qualified and experienced trek guide, and support staff
Package Exclusions
Personal expenses
Cost escalation due to any circumstances
Personal porters
Anything not mentioned in the inclusions
Transport arrangement s can be made from the Dehradun or Delhi too  on additional cost