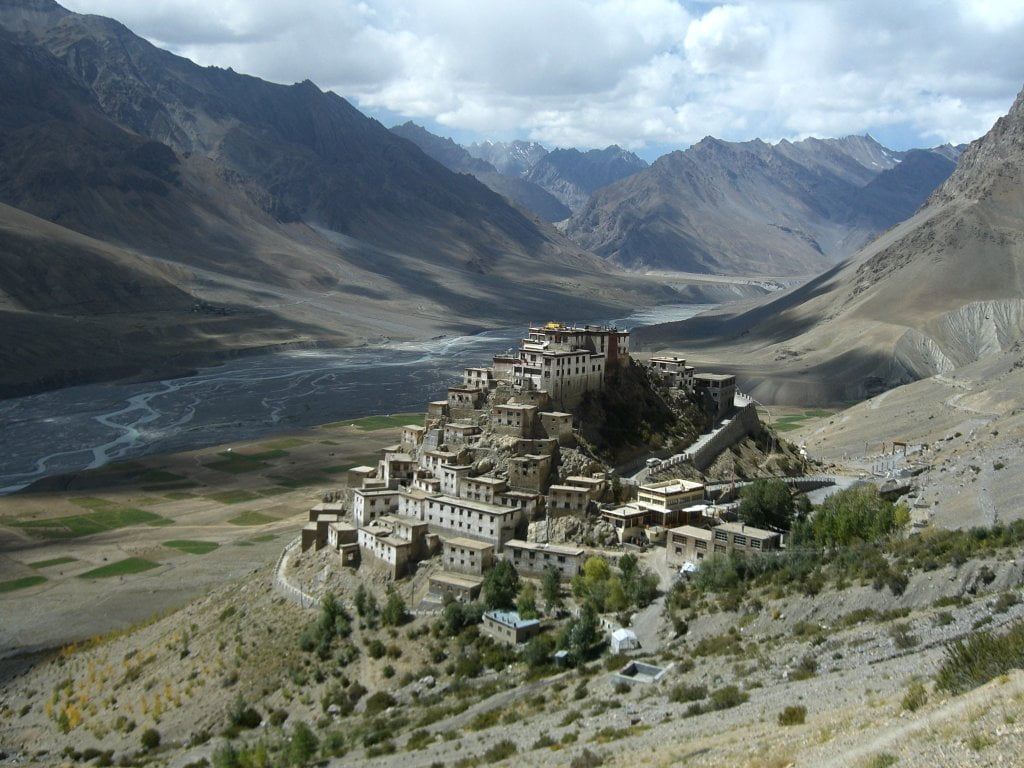 Spiti Valley Expedition | Manali – Kaza – Chandartal
from
In a Guided Expedition to Spiti valley, explore the barren cold desert landscape with mighty rivers and its source. Spiti offers a unique culture and geographical land forms making it one of the most unique places to visit.
Vacation Style

Holiday Type
All about the Spiti Valley Expedition | Manali – Kaza – Chandartal.
REGION:  SPITI
DURATION: 9 DAYS 8 NIGHTS
HIGHEST ALTITUDE: 6000 to 15000 ft
AVERAGE TEMPERATURE: 28°C –  to  -5 °C
STARTING POINT:- DELHI OR MANALI
END POINT:- DELHI OR MANALI
A trip with 2 separate ecosystems – it is everything green when you start and you land up to a desert with beautiful blue skies. Treat your eyes to the landscapes spanning 200 kilometres without a single stop sign or traffic light. The winding rocky terrain through the barren cold desert gives you a little 'high' at the highlands of Lahaul & Spiti.
The faraway valley connected only through a narrow road that traverses through mountains over 10,000 feet high, this region offers vistas and heritage that can keep a travel photographer in a click-frenzy for months together. Quaint old monasteries, prayer flags fluttering in the wind and monks in their ochre robes, add to the mystic charm of Spiti.
This place is unmatchable for the solace it offers you. So, book your tickets to one of the most unexplored destinations, surrender yourself to a pristine world. You will be served with the best hosts, delicious cuisine and inescapable terrains in Himachal Pradesh for making your journey worthwhile.
The tour package inclusions and exclusions at a glance
What is included in this tour?
Items that are included in the cost of tour price.
All Transport for sightseeing
Travel in Volvo Bus from Delhi to Manali
Stay on double sharing basis
Breakfast and dinners all-inclusive
All government and union permits
Experienced Road captain for a full tour to take care of you.
Oxygen cylinders  for emergency
What is not included in this tour?
Items that are not included in the cost of tour price.
Anything not mentioned in inclusions.
All Lunches
Travel insurance covering medical evacuation, hospitalization, baggage insurance and trip. However, in any case, company representative will assist to the best of the possibilities without caring about money or time.
Day1

New Delhi to Manali

Ready for the expedition.

Board the Volvo bus to Manali from Delhi .

Bus will be arranged as per the convenience of the traveler and availability of slot .

Day 2

Reach Manali & acclimatize

Check into Rooms

Relax and have Lunch will be served in the Hotel. Post lunch

There will be a group briefing about the expedition  by the Expedition Captain .

Post that your are free for the day

Leave hotel and explore Manali on foot. Visit van Vihar and enjoy the riverside between the valley. Enjoy the beautiful terrain and tranquil environment.

After a great evening, walk on the mall road which has some interesting shops that sells exquisite stuff. You can buy essentials for the trip (if any). you can return to hotel for dinner  or  Chill out at the most famous cafes in Manali and raise a toast for your trip. Dine out and then return to the Hotel.

Day 3

Manali – Rohtang – Kunzum – Kaza/ Losar

Rohtang pass :- 13051ft , kunzum :- 15059 ft , Kaza :-11980 ft 

Check out from the hotel and leave early morning by 0600 hrs. One of the most important days of the trip, the long journey of around 9 hours will take you through the most treacherous roads. The road trip will be full of adventures and scenic beauty of Spiti Valley will leave you speechless.

We will stop at different places in between and enjoy the experience of being in between the glaciers and cold desert.

On our way we will cross Rohtang pass and kunzum pass (one of the highest motor able passes in the world). It is in itself an experience to drive through one of the most breath taking views that these roads offer. Visit the Kunzum temple, try sticking a coin to the magical stone at the famous stone. If your coin sticks to the stone it is considered as a blessing by goddess Kunzum. We reach Kaza by 2000 hrs. The long journey will be tiring, sleep under the stars and see Kaza in its ultimate visuals at night. Kaza will be totally different the next morning when you wake up.

Avoid doing sudden physical activity as you are at very high altitude now and give time to your body to acclimatize.

Day 4

 Kaza - Komic -Hikkim - Langza

Enjoy the small little town called Kaza, wake up in the morning and walk around the place and feel the totally different setting of Indian community residing here. You get to see the world's highest fuelling station in Kaza. Relax and enjoy the sumptuous breakfast at the Hotel.

langza – komic -are some of the worlds highest villages  offering which some amazing visuals of the spiti valley  .

Hikkim is known for  worlds highest post office . You can send a postcard to yourself from here.. Which you shall receive in some days after reaching home . and give you opportunity to relish the memories again . we rest our day at hotel in kaza. 

You are free for evening walks in local market of Kaza.

After this we get back to Kaza and head to our hotel. Have dinner and relax.

Day 5

Kaza – Tabo – Dhangkar – Kaza

Dhankar :- 12,774 ft , Tabo  :- 10,010 ft

Post breakfast we leave for Tabo. Drive along the Spiti River. After Tabo we explore Dhangkar – one of the oldest monasteries ever constructed inside the mountains. Tabo and Dhangkar are more than 1000 year old monasteries where monks still practice meditation.

Dhankar and tabo shows us the glimps of the most ancient civilisation set up of spiti valley .

We head back to Kaza to our hotel to enjoy the last night in Kaza. 

Day 6

Kaza - Key -Chichum- Chandartal

Its an long important day of our expedition .We try to make it little early today . We have our breakfast and load our bags and drive Straight to key monastery . 

 We leave to visit Key Gompa Monastery. It is believed to be centuries old monastery and one of the most important in Buddhism. Established in 11 century, it has ancient Buddhist scrolls and thangka paintings. It also houses over 350 Buddhist monks and nuns.  Key is buil in a mannner of fortress . and offers great view from the top. It also host some of the amazing and ancient manuscripts and Thanka paintings ..

From key we move to kibber and chichum.  Previously chichum was hosting valley crossing rope bridgey with manual cart . which was Asia's highest . Now there is a new bridge  offering amazing deep gorges views . and an instgram place now a days .

 Followed from here we experience a serene valleys of spiti . crossing over kunzum la  where we stop for some time . we start our perilous journey to chandertal the moon lake .

At Chandartal we camp out at the world's highest lakes. For Chander Tal Lake  we need to take a 3km long trek to see the crystal clear water. Here you can witness the first water formed from the glaciers and learn how the rivers are formed. It is a source of Chandrabhaga River. We do an overnight stay at base camp.

you can see a galaxy from here from naked eyes . Its a pure bliss to be at this place .

Day 7

Chandartal – Chattru- Manali

To see the beauty of Chandratal, we canagain trek early morning to watch the sunrise. Have breakfast at basecamp once you return back to the base camp. We are now in our last leg of our trip. We leave from Chandartal to Chattru weher we have our lunch. After crossing Gramphu and Rohtang we reach back to Manali by late evening. After relaxing and having Dinner, stay in Manali

Day 8

 Manali-  Delhi

Our last day of the tour talks about the memories we have had over the week.  We get easy in the morning and have breakfast together. Enjoy, Shop or Chill at some café.

Bid farewell to other travellers, share your unforgettable memories of the trip and exchange contacts. Board a Volvo from Manali in evening at 1700 hrs for an overnight journey in bus to Delhi.

Day 9

Reach New Delhi

Reach Delhi by 1000 hrs. We say goodbyes and promise to meet again on yet another amazing trip at some new destination.