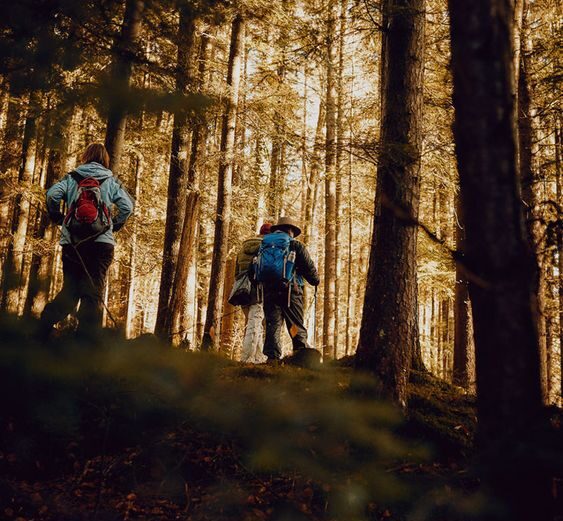 Himalayan Forest Therapy Retreat – Pangot
from
Escape into the song of our forests and get a beautiful experience to play in the lap of Nature. Stay in a mud cobhouse and Explore the beautiful forests of Pangot, Uttarakhand and be apart of different activities such as Bird watching, Sunbathing, Jungle Trail, Music, Bonfire, and a lot more!
Vacation Style

Holiday Type

Eco Resort, Jungle, Short Breaks
All about the Himalayan Forest Therapy Retreat – Pangot.
The Forest Therapy Retreat is an experience in nature recharging your batteries, finding your inner peace, grounding your self and boosting your immune system and physical, mental and spiritual health with the practice of Shinrin Yoku a Japanese Term for Forest Bathing. The workshops and nature walks will be facilitated by our team of artists, architects and naturalists, where we all will co-create meaningful experiences.
You will stay in gorgeous natural structures built by age-old techniques and made with locally sourced materials, primarily mud. Music, dance, poetry, and movie screenings are for extra fun.
The retreat program is designed to help you awaken your five senses with meditation and breathing, getting naturally mindful, calm, connected, and rejuvenated.
Our main core facilitator, Ramawtar Singh, is a self-taught naturalist and artist, who has spent several years in different forests (including Jim Corbett National Park) and has been practising/teaching various eco-friendly crafts. His love for nature inspired him to design creative activities for children and adults, where they can learn valuable lessons through hands-on experiences.
Cottage Stay: INR 17000 per person
Dorm Stay: INR 13800 per person
The tour package inclusions and exclusions at a glance
What is included in this tour?
Items that are included in the cost of tour price.
All Activities and Sessions led By the facilitator
🌱 All the meals mentioned above and Tea/Coffee are included in the package.
🌱 Accommodation on sharing basis for 3 nights at a dormitory or cottage as chosen
🌱 Guided Forest bathing Walks with various invitations (activities)
🌱 Workshops ad activities as mentioned in the itinerary

Please Note: A cab can be arranged from Delhi for an extra cost.
You can also choose to avail 1 night complimentary stay at the same price.
What is not included in this tour?
Items that are not included in the cost of tour price.
Travel from Delhi and Return (Train Tickets or cab)
Pick up from Kathgodam Station and drop
Anything not mentioned in the inclusions
Day 1

The Arrival Day

11:10 – Pick up all participants coming by train to Kathgodam station or reach the farm. Tour of the farm.
13:00-14:00 – Lunch
15:00 – 18:30: Meet and greet each other. learn how to make jewellery or just relax and do nothing.
19:30 onwards: : Dinner followed by Bonfire and sharing circle

Day 2

Forest Bathing Walk

06:30 – 09:00: 'Chirping Chiraiya' – Listening to the music of birds as your daily meditation followed by bird watching.

08:30 – 10:00: Have a scrumptious breakfast and coffee.

10:00 -12:00: Take a Guided Shinrin Yoku Forest walk. 'Be a Bee or a Butterfly' – Learn what attracts the bees and butterflies to your garden. What do we want to pollinate (spread) on this occasion of Independence Day? (August is the month when maximum number of butterflies can be seen.)

13:00 – 14:00: A healthy lunch prepared from the local produce to satiate your taste buds while experiencing the delightful benefits of this program.

16:00 – 18:00: Nature Walk with bird watching. Visit the nearby Kumaon village and enjoy the local tea. 'Ek Shama Kitne Parwaane!' – Watch the moths gathered around the light and find out what source of light you are attracted to in your life. Set your goal/vision towards the light and share.

19:00 – 20:00: Dinner
20:30 – 21:30: Fire circle, storytelling and sharing the experiences.

Day 3

Movie Night

06:30 – 08.30- Attend two curated activities -'Forest Food Foraging' – Learning to identify edible plants in the forest and grow them in your backyard and  'Healing with Herbs' – Learning to identify medicinal plants and make first-aid medicines. (Antiseptic cream, herbal teas and some simple recipes for self-care)

09.00 Breakfast
10.00-12.00: 'Cut Cost Cosmetics' –  Learning to use natural cleaners and cosmetics, which are found in nature. (Bhimal shampoo, Timur toothbrush, Kumur face pack etc. If possible, we can make a multani-based soap along with Aloe vera, turmeric, sesame oil, camphor, Ajwain satva…)

13.00-14:00 Lunch

14:00 – 17:00 – 'Plant a Seed, Remove a Weed' – Learning what to plant and what to remove, in order to free yourself from unnecessary and harmful things. Do Nothing and Relax.

17:00- 19:00 Open Learning Space – Let's explore what we can learn from each other.

20:00 – Dinner Movie Night – Sit back, relax and enjoy the movie.

Day 4

Your last day

08.00-09.00 Breakfast

9:00 Flag Hoisting – Write down your dreams on leaves and pin them to your shirt while hoisting the flag.

10:00-11:00 Write a letter to dear ones and new friends and leave for your home.
Forest Stay
Those who love nature and birds, this place could be an unwinding place for them. Enjoy your accommodation in two beautiful places:
Dormitory:
Comfortable large bamboo and mud loft aka Adda, with dorm style sleeping on 5 different levels. Mattresses, Pillows, Sheets and Blankets available.
Flush common toilets with plumbing, Indian and Western style. Shower with hot water facility.
Cottage:
Only three luxury mud cottages with private bathrooms available, on first booking basis.
Meals are vegetarian and local cuisine cooked with love.
Fruits and eggs available on prior order, on extra charge.