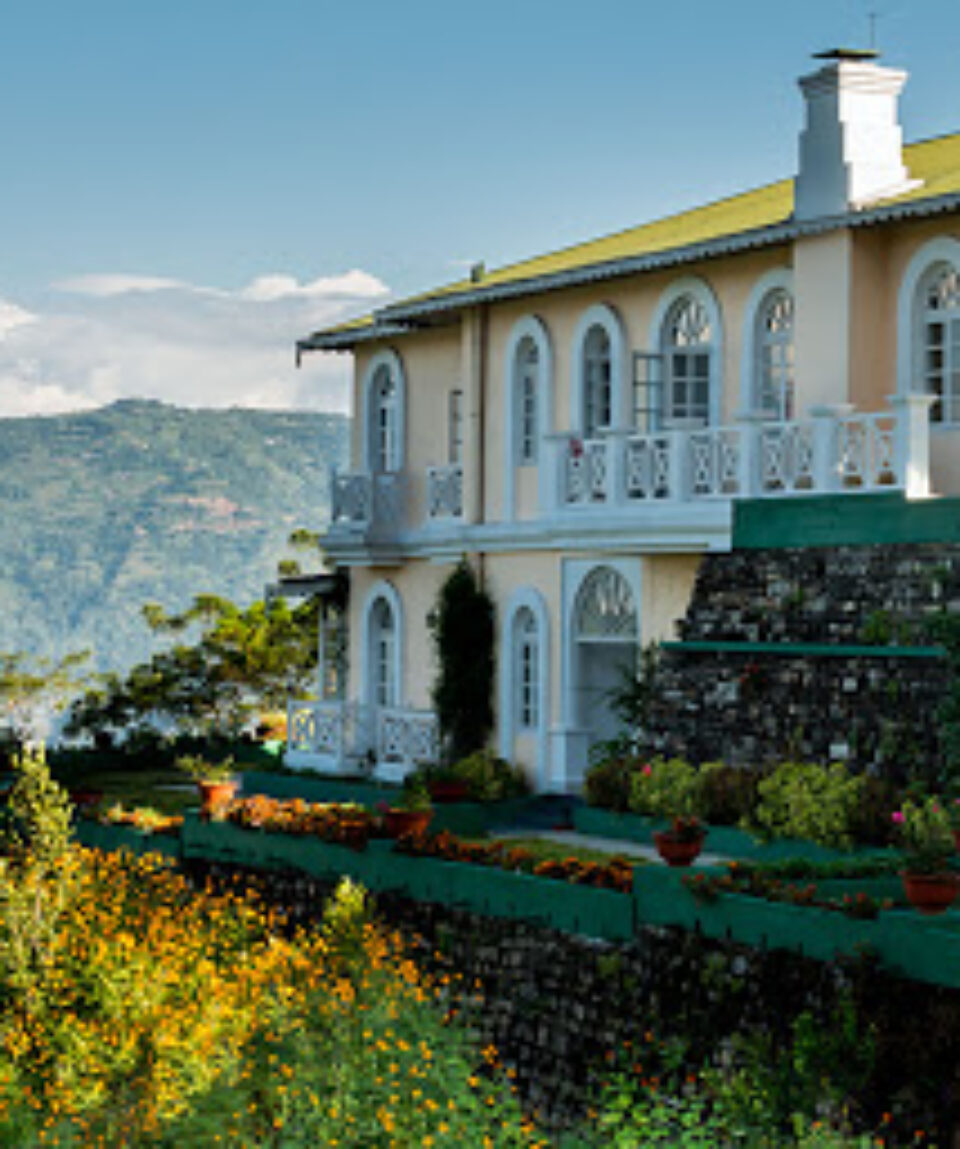 Tales of Tea- Darjeeling
from
Feel relaxed and witness the view of green tea yards, beautiful white mountains and with each sip let tea do its magic on you.
Vacation Style

Holiday Type

Do Nothing, Eco Resort, History
All about the Tales of Tea- Darjeeling.
You must have heard of this phrase "over a cup of tea" But now it's time to live it, feel it and experience it with a touch of European culture. Imagine yourself sitting and relaxing with your friends and family surrounded with green tea yards of Darjeeling sharing borders with the mountain range of Kanchenjunga covered with a blanket of snow under a beautiful clear sky. Educate yourself with an absorbing experience of learning the live process of tea making and get a chance to taste excellent flavors of tea.
FOOD
With a sip of hot tea don't forget to taste the mouthwatering local dishes prepared with In house grown fresh herbs, spices, fruits and vegetables that makes the menu more special and authentic. The menus comprise a range of cuisine – from interesting local fare and traditional Indian dishes, to exotic South-East Asian delicacies, and a variety of European dishes. Also enjoy the variety of in house baked signature food items such as breads, cookies and cakes.
ACTIVITIES
Take a beautiful silent walk to different hiking destinations from town to river, viewpoints to village etc. Explore the beauty of Darjeeling town and feel to be part of their culture. Forget yourself in soothing sounds of birds chirping and experience the magic of patience through fishing. Relax your body and remove your tiredness through different massage and beauty treatments offered in the property itself. You can also be a part of an open kitchen facility in the evening to show your skills of cooking as well.
Accommodation & Stay Details
ACCOMMODATION
The Burra Bungalow – This bungalow is a home to generations of planters. Whole bungalow consists of a Living room with a fireplace and a library where you can sit and relax in solitude as well as can share quality time with your loved ones. One grand dining room for candle-lit site down dinners. And four suits each of them with different decorations, themes and names accordingly. Each of them open on to the main verandah, with private entrances to the gardens behind the main bungalow. Two of the suites have fireplaces and three of the bathrooms have free standing bathtubs while all four bathrooms have a lovely walk-in rain shower. There are views of the mountains from the Front Verandah, but not directly from any of the rooms.
The Water Lily Bungalow – This bungalow has four more suits with a direct view of mountains, with antique furniture, private balconies, and bay windows. The bathrooms have antique free-standing bathtubs, each with a view, walk-in rain showers and old fashioned washstands with Venetian mirrors. The Bungalow also comprises a Living Room, smaller Dining Room, two verandahs and garden areas laid out on two levels, and connected to The Burra Bungalow by a stone staircase. It also houses a large recreation and meeting room, as well as our Massage and Steam Room.
You can also choose the type of room in which you want to stay. All the rooms have their different aesthetics and theme according to the following names-
The Kanchenjunga Suite

The Planters' Suite

The Rose Suite

The Simbong Butterfly Suite

The Camellia Suite

The Rangeet Suite

The Rung Dung Suite

The Singallia Suite.