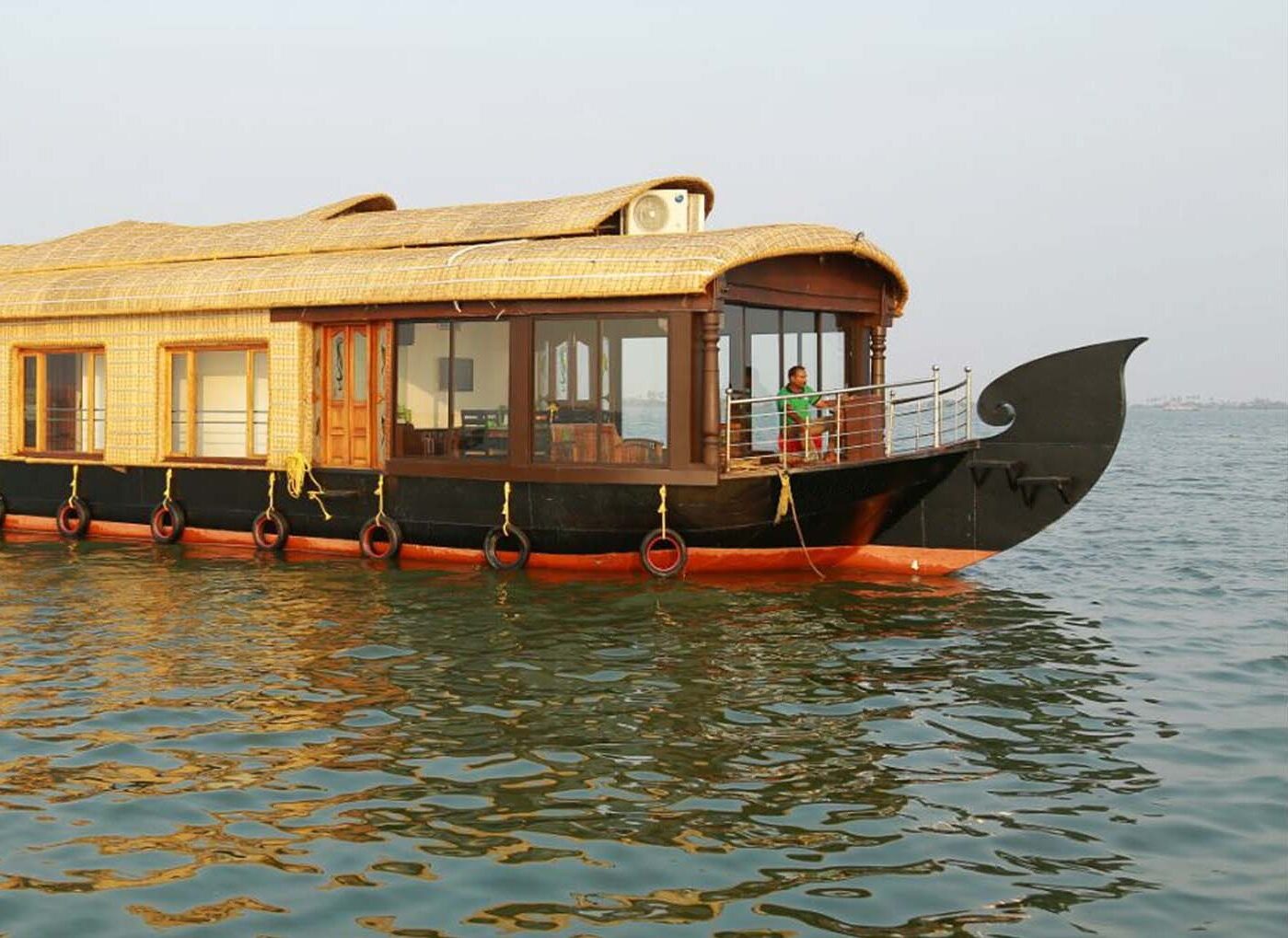 Stay in Motion – Kerala
from
Experience a stay on running water and enjoy a pleasant view of green nature after a relaxing Ayurveda treatment.
Vacation Style

Holiday Type

Do Nothing, Eco Resort, Short Breaks, Wellness, Yoga
All about the Stay in Motion – Kerala.
Close your eyes and imagine yourself relaxing on a lap of nature surrounded with beautiful greenery of the island and backwaters in Kerala. Now it's time to live this imagination in real life, now it's time to spend your vacations in Kerala. This place is ideally in proximity to the azure puunnamad river and also offers the exclusive privilege of house boat cruise where you can have loads of full all day long. With peaceful surroundings, pleasant weather and amazing cuisine cooked with authentic flavors this place is just perfect for your family, friends and honeymoon getaways.
FOOD
Don't miss to taste the local ingredients cooked in traditional south Indian styles and pick your favorite dish from the menu that suits your taste buds. The cuisine is traditional Kerala flavour with the local specialties; delicious fish and prawns.
ACTIVITIES
What is the need of trekking, hiking, swimming and other usual activities if you can relax your mind and body with therapies of Ayurveda and explore the different destinations of Kerala in luxury facilities of Houseboats? Yes that's right this resort offers various packages to enjoy your vacations and also offers different treatments through massage and different options in houseboats so you can explore the unexplored with full comfort and relaxation.
Ayurveda Treatments
The different Ayurveda treatments involve General massage, Dhanyamla Dhara, Kativasthi, Kizhi, Abhyangam, Dhara, Njavarakizhi, and Pizhichil. You can choose any of them and can relax your mind and body both.
Accommodation & Stay Details
With a very beautiful river view all the rooms of the resort are designed to give a peaceful environment where you can calm yourself and can enjoy every moment of your vacation. For your full comfort they also provide 24 hours room service and Authentic Kerala Cuisine. 
Houseboats
You can choose any option from Deluxe, Premium, Luxury, Family and Honeymoon Houseboats for exploring different destinations such as Alappuzha and Alleppey. The house boats have fully furnished single and double rooms with a sundeck, private balcony with comfortable chairs, kitchen and toilet with WC. In addition there is also a separate restroom for the crew. Traditional lanterns are used as lights. The crew includes a chef and two oarsmen. There are single bedroom houseboats for two people and two bedroom houseboats for four people.
Stay inclusions