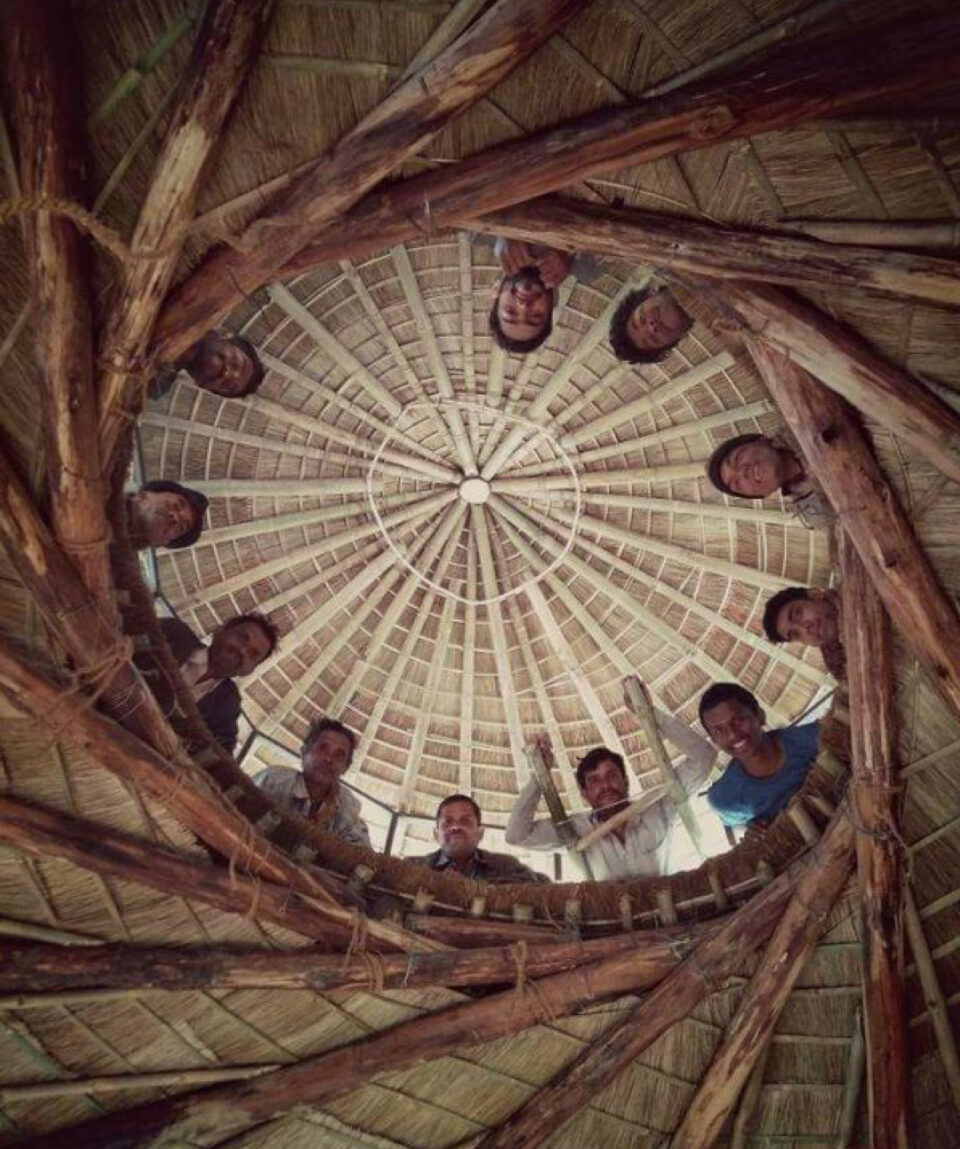 Smell The Wet Soil – Uttarakhand
from
Experience an amazing stay under the roofs of muds and bamboo located on the beautiful lands of Nainital, Uttarakhand. Get to learn about the different natural buildings.
Vacation Style

Holiday Type
All about the Smell The Wet Soil – Uttarakhand.
If you are done with the self reflections during the lockdowns and are ready to move towards a more sustainable life and home, this is the place to start. A fun, warm, compassionate community with no judgements.
3 days of immersion into natural building and life… in the hills of Nainital within a bird sanctuary with gurgling streams and forests all around.
Natural Building includes a variety of building techniques that focus on creating sustainable buildings which minimize their negative ecological impact. Natural Buildings often rely on non-industrial, minimally processed, locally available, and renewable materials and can also utilize recycled or salvaged materials.
FOOD
Meals are vegetarian and local cuisine cooked with love. Eggs and fruits available on order.
Event rates per head – INR 8500/-
*This will not include the travel expenses.
The tour package inclusions and exclusions at a glance
What is included in this tour?
Items that are included in the cost of tour price.
Stay in Earthbag Golghar, Cob Car Cottage, Hobbit House, Hobbit Palace for 3 nights.
All meals during the stay
All activities and learning workshops mentioned in the itinerary
Bonfire
What is not included in this tour?
Items that are not included in the cost of tour price.
Travel
Anything not mentioned in the itinerary.
Day 1

Arrival day

Class will start at 12pm and on the very first day you will get to know about the natural buildings and even about the different popular techniques used to build them. Also grab the opportunity to know about which kind of property will be suitable for you.

Day 2

Learn about different locations

On 2nd day of the event you will get the answers of few very practical questions like advantages and limitations of different techniques. You will also get know about the advantages and disadvantages of living at different climatic areas such as heavy rain, snow or desert.

Day 3

Exploring in depth

On 3rd day you will get a chance to know about the details of cost and architecture related topics that will also include the testing and methods of using materials, soils of different respective places.

Day 4

Last class and departure

This will be the last day and classes will continue till noon and then all the guest can return.
Accomodation & Stay Details
Comfortable large bamboo and mud loft aka Adda, with dorm style sleeping. Mattresses, Pillows, Sheets and Blankets available. If you have your own tent, they have space for pitching and you will definitely fall in love with Adda and doesn't want to stay anywhere else.
Flush toilets with plumbing, Indian and Western style. Shower with hot water facility.
Package Inclusions
Package

Confirmed Dates

Trip Status

Trip Status

Price (PP)

Excluding Flights

Price (PP)

Including Flights

March 11, 2021 - March 14, 2021