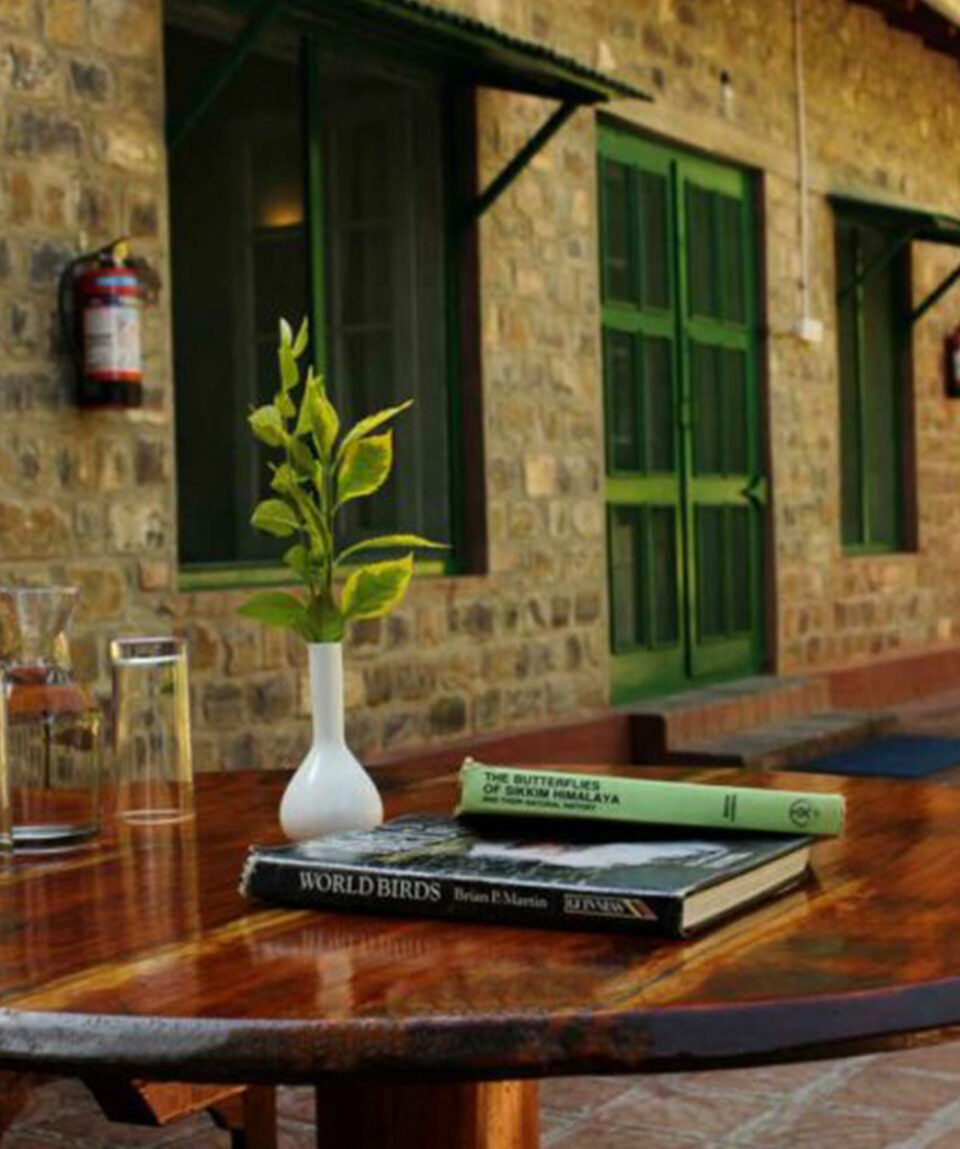 Peace Has a New Address – Uttarakhand
from
This vacation spare time to narratee the story of tranquillity in Bhimtal. Enjoy the stunning views of mountains, silent walks to nearby hilltops accompanied by melodious bird song and fresh mountain breezes.
Vacation Style

Holiday Type

Do Nothing, Paragliding, Short Breaks, Wellness
All about the Peace Has a New Address – Uttarakhand.
On your way to Bhimtal Lake, Nainital, enjoy your stay in a colonial – style bungalow nestled on the wooded hillside, overlooking the Bhimtal valley and mountain slopes beyond. Spare your time in this peaceful environment peacefully surrounded with cyprus and deodar trees. The bungalow is located in the midst of acres of dense oak trees forests, where sounds from nature break the silence. This part of Kumaun Lake region is well known for the sharp call of baking Deer in the distance, the hoot of spotted Owl signaling dusk and the large variety of flora, fauna and aquatic life.
FOOD
At the bungalow you will sample some popular mouth – watering recipes of the cuisine, prepared using fresh ingredients. Besides Kumaoni food, a wide selection of regular Indian and continental dishes are served.
ACTIVITIES
The serene surroundings of the bungalow are an invitation for long walks, for quiet contemplation and meditation. Accompanied by melodious bird song and fresh mountain breezes, one can walk up to nearby hill tops with stunning views. One of the nicer family walks is a mountain track that takes you all the way to Sattal Lake (20 minutes).
Longer walks from the bungalow take you to terraced fields and small villages with the smell of cooking and the sounds of children at play. Small mammals (such as Ghoral, Serow, Sambhar, Muntjac) and a large variety of birds abound in the luscious green hillsides and throughout the valleys. Other than these you can also enjoy boating and paragliding.
This place offers stay in 2 types of rooms. For more details click the next tab.
Accommodation & Stay Details
For your extreme comfort and relaxation the bungalow offers accommodation in two types of rooms with all the basic amenities –
Butterfly rooms –

Four well-designed bedrooms with attached bathrooms and lovely views of the surrounding forest. The rooms are elegantly furnished and equipped with all modern facilities to make your stay pleasant and comfortable.

Beetle rooms –

All rooms open to the outside, onto a lovely wooden veranda that looks across at the forest or a small garden. For quiet hours of nature-watching, reading or peaceful relaxation, the deck veranda provides the perfect spot. Just order a hot beverage, sit back, and let the forest breeze and birdsong transport you.
Stay inclusions