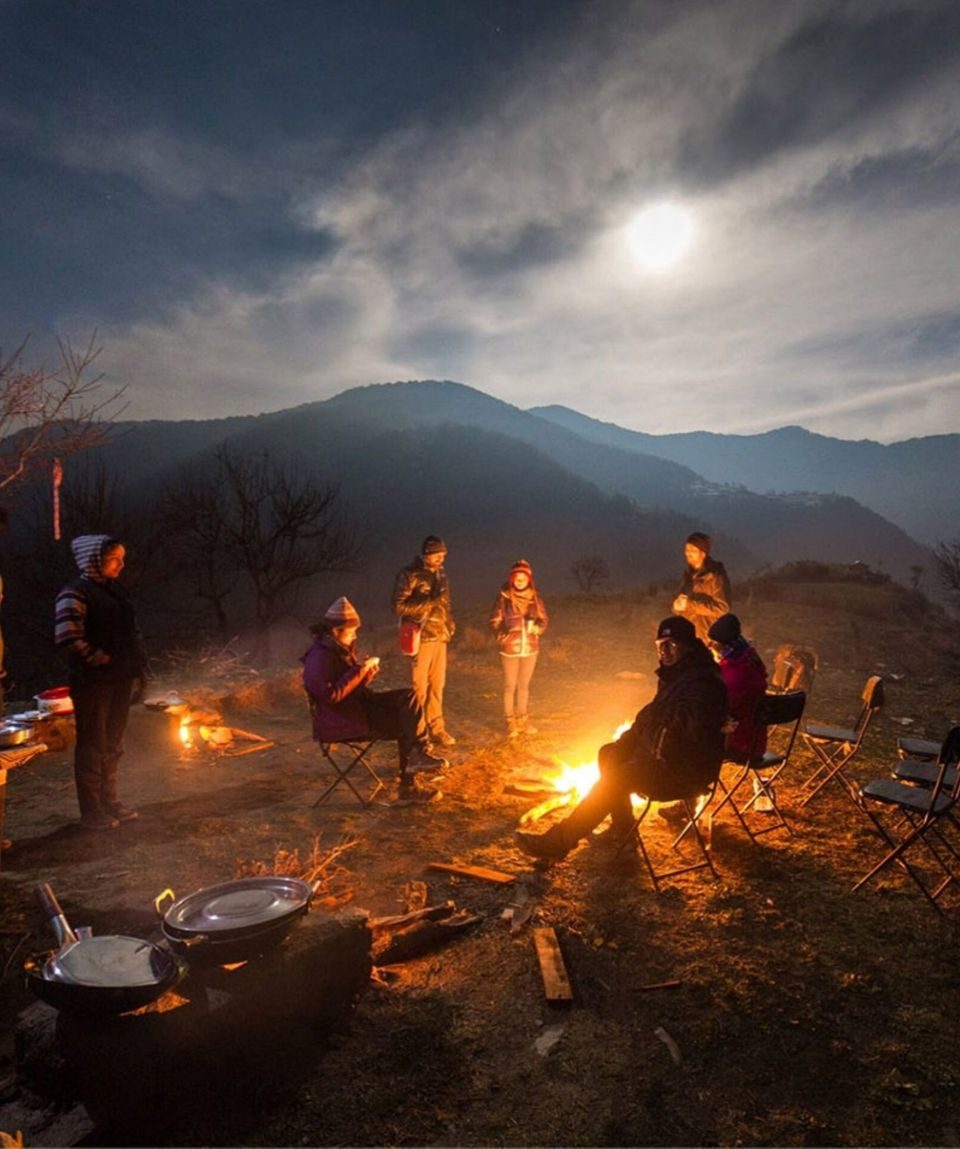 Weekend at Goat Village
from
Take a traditionally curated and crafted village tour in the hills. Do nothing after reaching the top, stay in cosy cottages and relish the food from the Garhwali kitchen and connect with the locals.
Vacation Style

Holiday Type

Culture, Do Nothing, Eco Resort, Short Breaks, Wellness
All about the Weekend at Goat Village.
Don't feel like every single one of your days off has to be spent doing something crazy or going. Roots offers Do Nothing Vacations, which are a journey of passion we've set out on. This was born of a dream to make people forget about time and not worry about getting your money's worth, or seeing enough sights. To do things slowly that you have little time for in life. To discover the joys of taking it as it comes, and doing nothing.The Goat Village, NagTibba is a traditionally curated and crafted haven in the hills of Garhwal. At around 7700 ft, the cottages are cosy and beautifully done up by the local artisans. Only locally available material has been put to use keeping the spirit of Green People's mission from diluting.
The site is the midpoint for a popular trek to Nagtibba. We serve local delicacies and rely on our Garhwali kitchen staff to bring together local flavours. All the produce used for cooking purposes is sourced locally.
Please Note: The Cost is for a minimum of 6 pax. The cost will vary as per the number of final pax for a particular date.
The tour package inclusions and exclusions at a glance
What is included in this tour?
Items that are included in the cost of tour price.
Experience the stay at Goat Village.

All Meals during the stay (share cottage)

Travel from Delhi and return

Guided trek to Nag Tibba (Optional)

Activities : Natural vegetable harvesting and cooking , Mushroom/Herb Hunting , Bird and Butterfly Spotting , Wood Fire Cooking or Chulha Dinner, Interaction with local villagers.
What is not included in this tour?
Items that are not included in the cost of tour price.
Meals while Travelling
Anything not mentioned in the inclusions
Day 0

Leave Delhi

Join us at assembly point- ISBT Kashmere Gate

Leave New Delhi at 8 PM

Day 1

It's Your day !

Instead of feeling like you have to respond to work emails, or make a slide in Powerpoint, or take a million photos for your website, Relax. Spend much-needed time with yourself.

Take in some sunshine and fresh air.
Introduce yourself to others.
Have warm conversation over the cup of coffee with a beautiful landscape.
Do an eye gazing session to access wisdom within.
Build you New Life Story
Lets tell a story to each other with drums rolling and celebrating life

End your day with affirmations to fulfil your dreams over the bonfire and music.

Day 2

Experience Happiness

Wake up to the birds chirping and the pitter-patter of the raindrops. Halt at this moment and think of the most happiest moments in your life.
We start our morning with adoration circles. Appreciate everything in your life that brought a smile to your life. Trust life. This brings healing to our body, mind, heart and being. Experience this weekend to live life to the fullest. Start your day with a trek to Nag Tibba.

Return and Stay overnight

Day 3

Leave with Memories

Get up and enjoy the lazy afternoon. Take a breath of fresh air before you leave.

Leave for Delhi after the heavy breakfast.
Reach Delhi by 11 pm.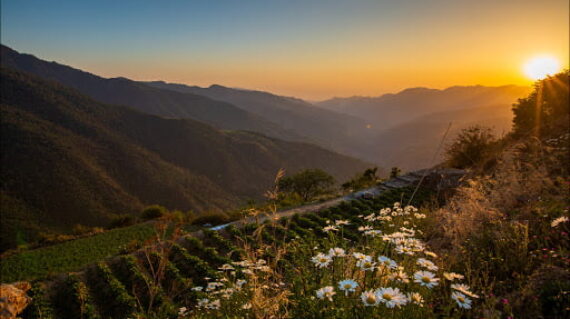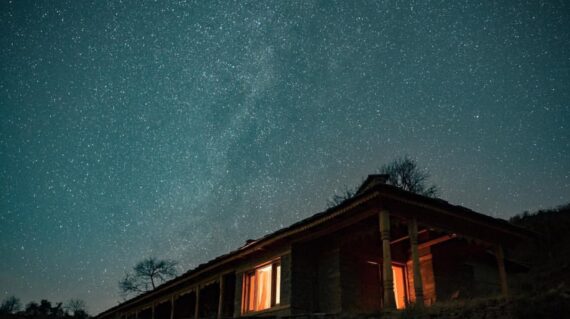 Goat Village, Nag Tibba
The goat village offers you cottages and condominiums built in more than 1000 years old architectural technique called 'Koti Banal' and is 10 in number, which is indigenous to Garhwal Himalayas. These cottages are designed to cover the basics and provide for an excellent living experience and a stay that brings out the adventurer in you. There are two common/dining areas and a kitchen that gets lit up on renewable solar energy during the night. Rest of the space gets lit up on candles and kerosene lamps in the evenings. For extra comfort, there are solar lamps during the nights.
Your Stay
Traditional Pahadi House