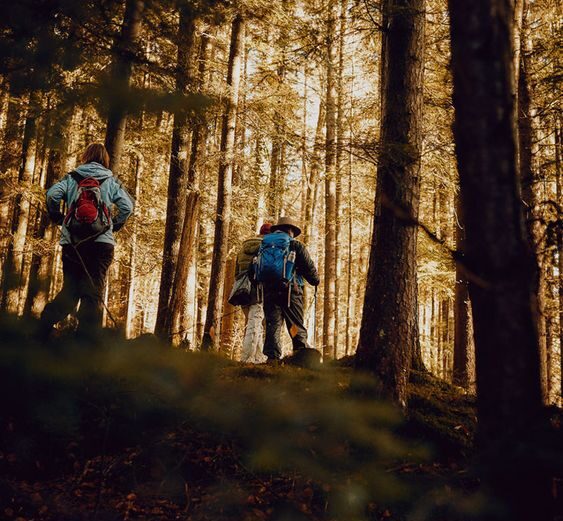 Himalayan Forest Therapy Retreat – Pangot
from
Escape into the song of our forests and get a beautiful experience to play in the lap of Nature. Explore the beautiful forests of Pangot, Uttarakhand and be apart of different activities such as Bird watching, Sunbathing, Jungle Trail, Music, Bonfire,  and a lot more!
Vacation Style

Holiday Type

Eco Resort, Hiking, Jungle, Short Breaks, Wellness
All about the Himalayan Forest Therapy Retreat – Pangot.
The Forest Therapy Retreat is an experience in nature recharging your batteries, finding your inner peace, grounding your self and boosting your immune system and physical, mental and spiritual health with the practice of Shinrin Yoku a Japanese Term for Forest Bathing. Lead by a certified forest bathing guide, the retreat is a real treat for anyone looking for inner connection, focus, creativity and relaxation,
Set in nature beside a stream, a lovely shed and an open outdoor space with a bonfire pit. From the property, we'll have direct access to the Kumaoni farmlands and villages. The program of the retreat is designed to help you awaken your five senses with meditation, mindful breathing getting naturally mindful, calm, connected, and rejuvenated.
About the Therapist – Dipika Sinha
The tour package inclusions and exclusions at a glance
What is included in this tour?
Items that are included in the cost of tour price.
http://cumbria-cottages.co.uk/contact.html All Activities and Session led By Forest Therapist – Dipika Sinha
🌱All the meals mentioned above along with Tea/Coffee is included in the package.
🌱 Accommodation on sharing basis for 2 nights at a cosy cottage.
🌱 Pick up from Kathgodam Station and drop
🌱 Guided Forest bathing Walks with various invitations (activities)
🌱Qi Gong ( Meditation in Movement) Sessions
🌱Village visits
🌱Any personal expenses need to be borne by the participants themselves.
🌱 Please let us know big any dietary restrictions or allergy, so that we can make the necessary arrangements http://miskawaan.com/media/

Janūb as Surrah Please Note: A cab can be arranged from Delhi for an extra cost.
What is not included in this tour?
Items that are not included in the cost of tour price.
Travel from Delhi and Return (Train Tickets or Cab)
Anything not mentioned in the inclusions
Day 1

The Arrival Day

11:10 – Pick up all participants coming by train to Kathgodam station
15:00 – 16:00: Welcome Tea and Introduction session between the participants and the moderators.
17:00 – 18:00: Awakening the senses and breathwork
19:00 – 20:00: Bonfire and sharing
21:00 Dinner

Day 2

Forest Bathing Walk

08:00 – 09:00: Start your day with a scrumptious breakfast and coffee.
09:00 – 10:00: Qi gong and Breathwork
10:00 -12:00: Guided Shinrin Yoku Forest walk
13:00 – 14:00: A healthy lunch prepared from the local produce to satiate your taste buds while experiencing the delightful benefits of this program.
16:00 – 18:00: Nature Walk with bird watching. Visit the nearby Kumaon village and enjoy the local tea.
19:00 – 20:00: Dinner @camp
20:30 – 21:30: Fire circle, storytelling and sharing the experiences.

Day 3

The Last Day

08.00-09.00 Breakfast
09.00-12.00 Guided Shinrin-yoku- Therapeutic forest walk & Bird watching
13.00-14:00 Lunch and retreat closing
Forest Stay
Those who love nature and birds, this place could be an unwinding place for them. Enjoy your accommodation in this beautiful lodge set amidst a beautiful set up of Oak trees with picturesque scenery of mountains behind. This place is just like another heaven for those, who are a true appreciator of nature and its diversity.
This lodge is a cluster of 4 cottages with ample amount of amenities including attached toilets, running hot and cold water supplies, heaters, and a common dining hall where everyone residing in the lodge could come and enjoy the meal.