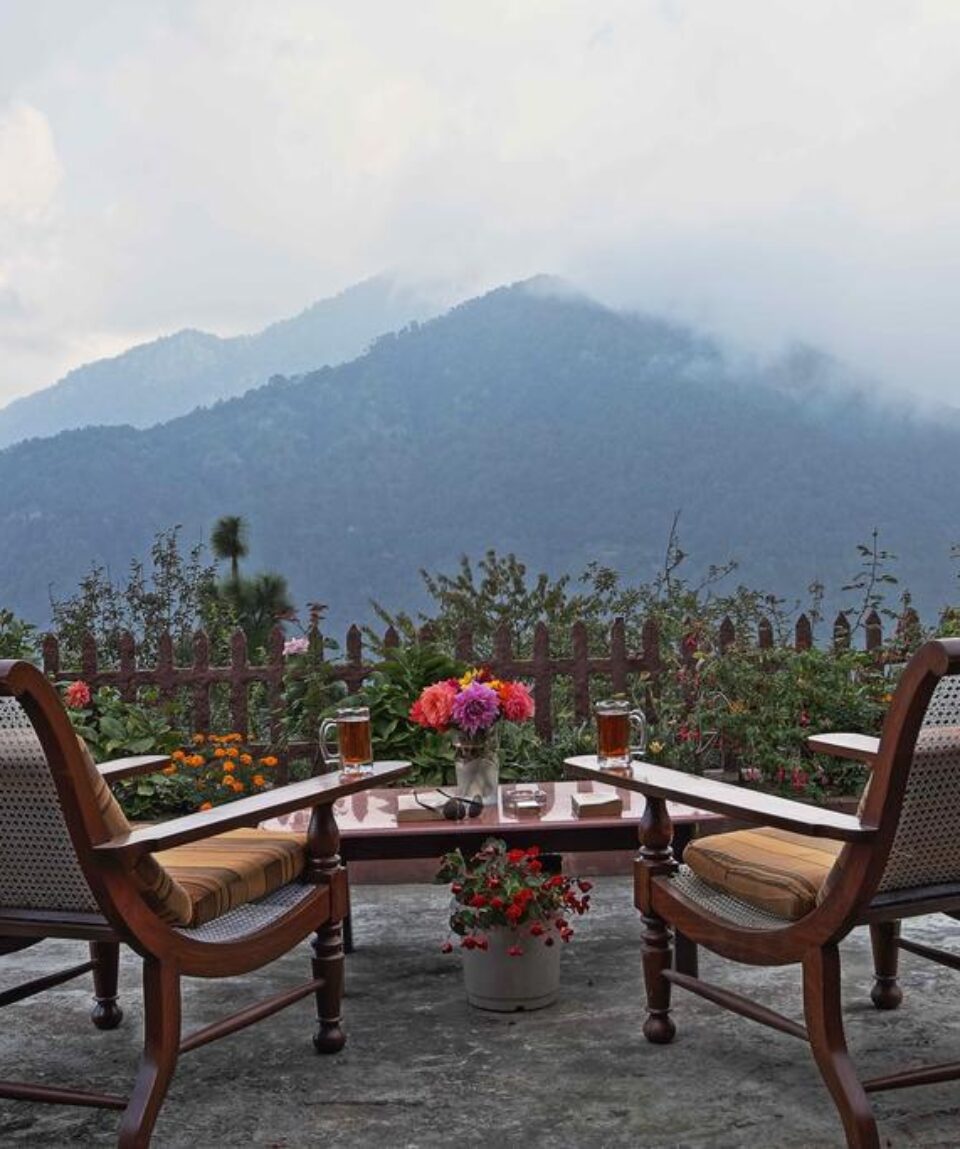 Feel The Bliss – Uttarakhand
from
Spend your vacation in a beautiful wooden cladded cottage surrounded with astounding views of Himalayas. Breathe in fresh air and treat your eyes with mesmerizing views of lush green forest and eternal valleys.
Vacation Style

Holiday Type

Children, Do Nothing, Eco Resort, Wellness
All about the Feel The Bliss – Uttarakhand.
Let just break the monotony of being in the same schedule of work and spend your vacation in the lap of Uttarakhand. This place in Nainital is just an ideal getaway for you full of astounding views of the Himalayas. Fresh air, lush green forests and eternal valleys just work as a mesmerizing treat for your eyes. You can relax and spend your leisure time in the two storey wooden cladded cottage beautifully owned by natural climbers with a quaint balcony overlooking the beautiful Himalayan valley.
FOOD
Get an amazing experience of dining in the unusual restaurant built on the picturesque plateau overlooking the majestic Himalayas. Every breakfast, lunch, and dinner spread is a banquet of hot and cold beverages, barbecued meats, fish, lentils and fresh vegetables garnished and served with greens and vegetables handpicked from organic seasonal kitchen garden.
ACTIVITIES
Praise the beauty of snowcapped Himalayas with the breathtaking views of mountains and explore the tranquil side of nature through nature walks and close walks to farming in the hills.
 This place offers 2 kinds of rooms –Standard and Deluxe. For more details click the next tab.
Accommodation & Stay Details
For your comfort and ease cottage is nestled among luxuriant trees and a close walk to the organic farming in the hills. All the rooms are provided with all the required facilities so that you can spend leisurely time with your loved ones, family and friends. You can any type of accommodation according to your convenience from the types mentioned below-
Standard Rooms – Standard rooms are ideal for your relatively economical stays without compromising on luxury Clean, well furnished rooms and baths, TVs with cable, comfortable double beds, and beautiful nature views from bay windows. Standard rooms give you the best of comfort.
Deluxe Rooms – Deluxe Rooms come with tasteful decor and suites spaces, Situated both on the ground floor and the first floor. With cozy rugs, comfortable beds, clean and well-fitted bathrooms many of these rooms have their own independent sit-outs that are made entertainment-ready with wrought iron garden benches and tables overlooking the gardens and walking paths overlooking the gardens and cobbled paths crisscrossing the property
Stay inclusions