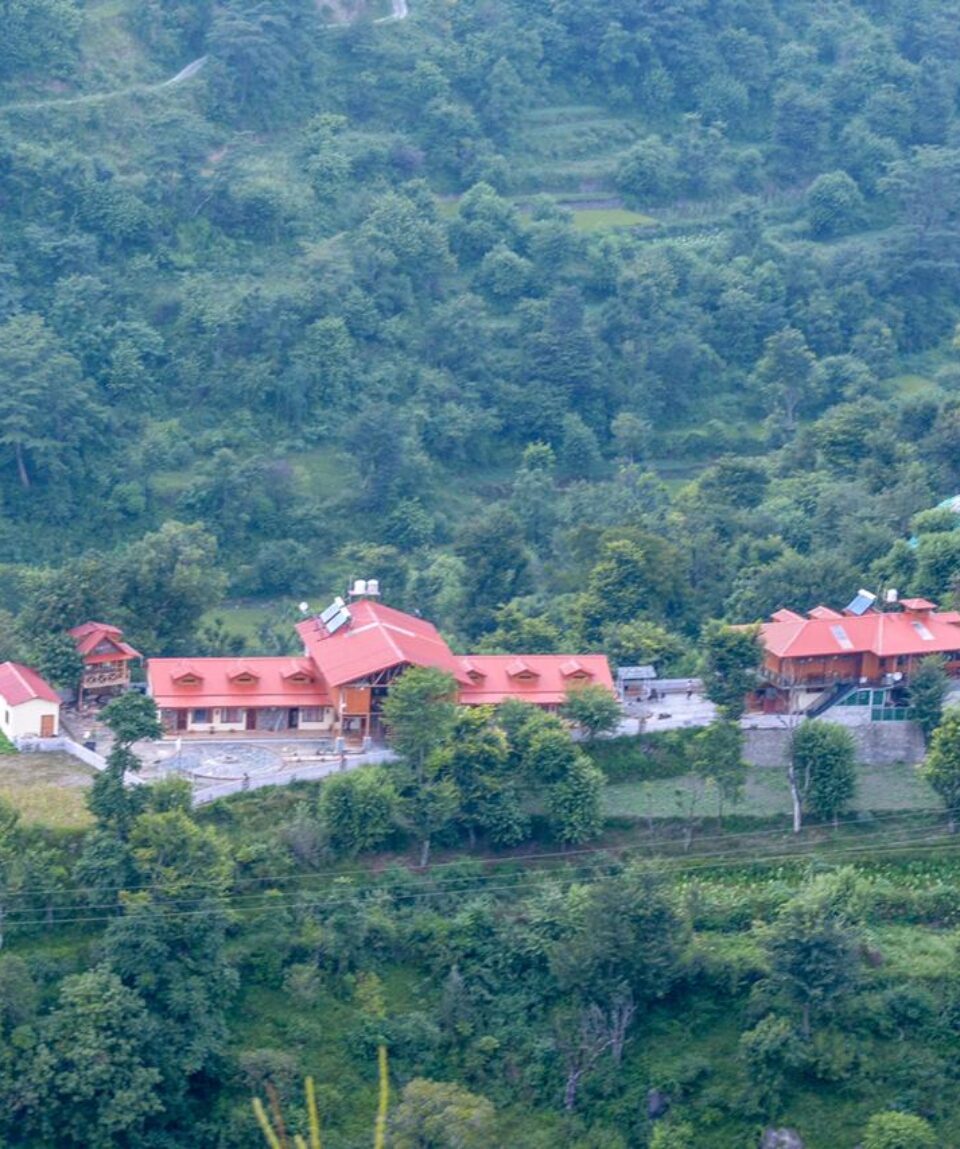 An Absolute Escape – Uttarakhand
from
An amazing getaway to beat the scorching summer heat and experience the surreal magnificence of nature. Witness the panoramic views of Himalayas and enjoy the rides of your favorite adventure sports.
Vacation Style

Holiday Type

Cycling, Do Nothing, Eco Resort, Hiking, Jungle, Trekking

Activity Level

Challenging
All about the An Absolute Escape – Uttarakhand.
Are you an adventure junkie and a nature enthusiast?  So, this is a perfect stay for your vacations. Imagine yourself surrounded by lush greenery of Oak and Rhododendron trees. Property is situated right at the top of Tiger falls and also offers the best location at this geological masterpiece and a 360 degree panoramic view of the nearby hills. This is just an amazing getaway to beat the scorching summer heat and experience the surreal magnificence of nature. Children under 5years are not allowed in the property.
FOOD
Taste the authentic local flavors and dishes that talks about the traditions of Uttarakhand. You can choose your favorite dish and cuisine from the restaurant menu and according to your taste.
ACTIVITIES
Explore – Don't miss the chance to experience the Pahari culture of Uttarakhand and to explore the villages nearby. Some of villages with beautiful environments and homestays are Mungad, Lokad and Koti banal. Other than these villages, you can also explore the places and dense forests such as Budher, Deoban, Gorcha, Kanasar, Mundali, Saraswati, Hanol, Ramtal garden, Chimli Sunset point, Lakhamandal,Tiger falls and Bisoi.
Adventures – For adventure junkies the various adventure activities that they can be a part of are Hiking, Cycling, River rafting, Rappeling, Angling, Flying fox and caving.
Other activities – This beautiful place has something for everyone so visitors who are not into adventures can witness the variety of spices of birds while exploring the place through nature walks. And for time you want to leave, sit and meditate and calm your mind.
This place offers 4 kinds of rooms – Loft, Single, Double, Machaan and Dormitory. For more details click the next tab.
Accommodation & Stay Details
For your ease and comfort property offers the very classic accommodation with beautiful aesthetics in interiors and also provides all the required facilities so that you can spend leisurely time with your loved ones, family and friends. You can any type of accommodation according to your convenience from the types mentioned below-
  

Loft Rooms –

These rooms have boutique rooms with Deodar interior, one king-sized bed, one king-sized loft bed, private balcony

and washroom with all the modern facilities. Room can be occupied by 4 guests and extra bedding is also available on demand.

Single Rooms – These rooms have boutique rooms with rustic, wooden interiors, a king sized bed, two armchairs, a table and a closet. Washrooms also come with modern functionality. These rooms have an occupancy of 2, extra available beds are available on demand.

Double Rooms -These are interconnected rooms with a shared bathroom and closet. Each room has a king sized bed, wooden interiors and a table and two armchairs. Washrooms also have modern functionality. These rooms have an occupancy of 2 in each room, extra beds are available on demand, hence making the maximum occupancy of 6.

Machaan Room -This is a tree house with rustic interiors and the stem of the tree passing through the interiors. The room also comes with a loft, two balconies, private garden and a fireplace. The washroom has a nature themed shower and river stone floor. This room has an occupancy of 4.

Dormitory –

The dormitory comes with 10 individual beds, a shared shower and lavatory.
Stay inclusions