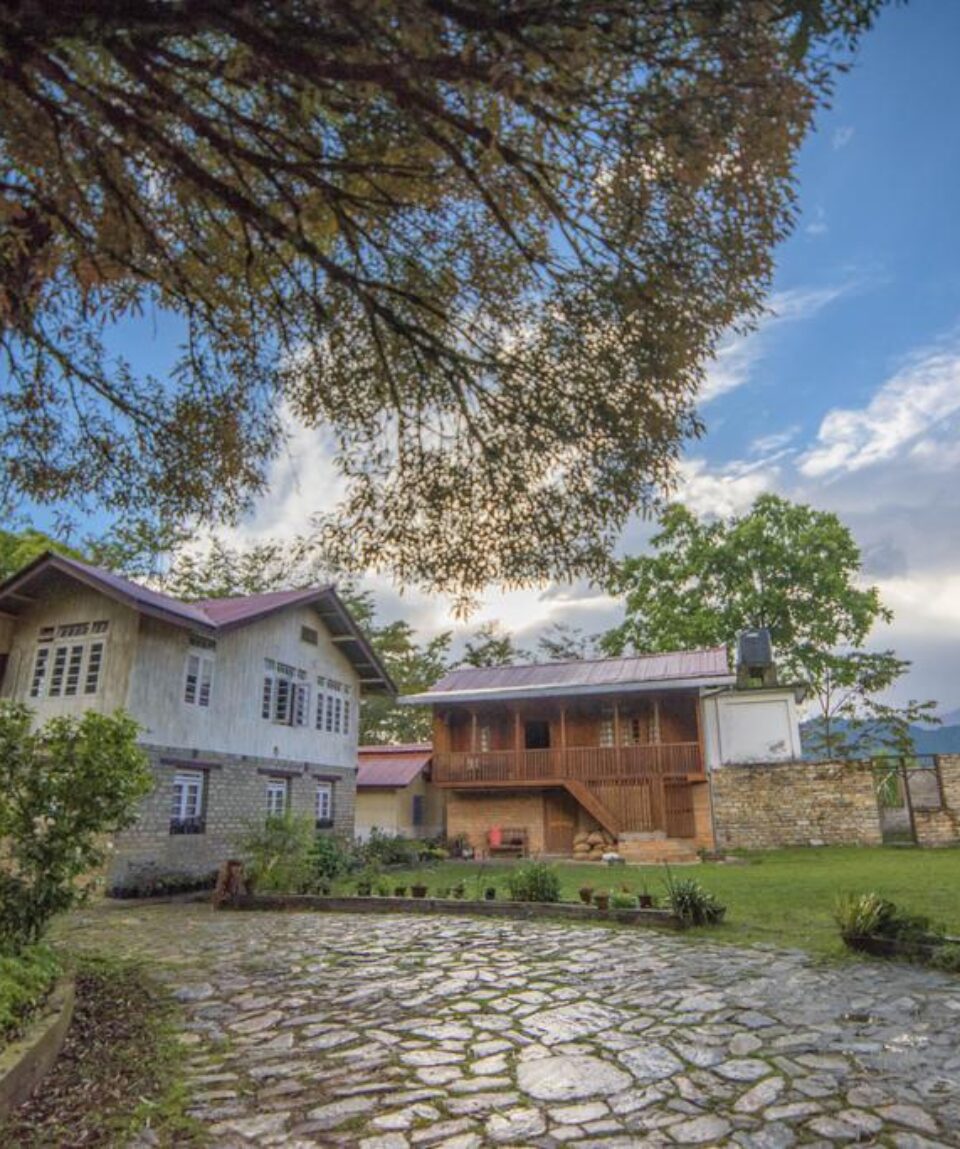 Above The Clouds – Sikkim
from
Take a journey to a lush and tranquil hillside views and experience to be a part of rich culture, customs and heritage of Sikkim.
Vacation Style

Holiday Type

Rafting

Snow & Ice

Wildlife

Culture, Eco Resort, Wildlife
All about the Above The Clouds – Sikkim.
Leave the crowd behind and come here for the sake of your mental peace, relaxment and never forgetting views of breathtaking heights. The Khangchendzonga group of peaks and the skyline of the Singelila Range relish the richness of culture, customs, and heritage. Also find yourself in freshness of flora and astounding fauna. Don't forget to taste the authentic flavors of Sikkimese cuisine and get an amazing experience of adventures activities such as hiking, trekking and white water rafting. 
FOOD 
Give yourself a tasty chance to taste the authentic sikkimese recipes. From fruits like mangoes, pears and oranges to potatoes, millets, cardamom, ginger, maize turmeric every things is grown in the farms of the property only. You are also invited to learn to prepare the delicious Sikkimese cuisines at kitchen of the farmhouse      
ACTIVITIES 
Observing nature – Through village and forest walk experience the rich and diverse vegetation of Sikkim with cultivation practices and varied range of crops planted by the farmers. Also witness the rich diversity of various bird species through different bird watching tours. 
Adventures – A trip to mountains is always incomplete without adventures and through this trip experience an amazing trekking to the world's third highest peak of kanchendzonga. Witness a breathtaking view from the hilltop of Maenam wildlife Sanctuary. Through another trek to Varsay also spot the beautiful riot of rhododendron flowers. You can also enjoy the adventure sport of white water rafting on the waters of Tista. 
Tours – Enjoy tours to different sightseeing destinations for unforgettable view and beauty such as Tashiding Monastery, Pemayengtshen Monastery, Rabdentse ruins, Ralong Monastery, Budda Park and more.
Accommodation & Stay Details
Meet the unique style of Tibetan culture and their living. The accommodation is simple and rustic with five wood paneled rooms in the Tibetan style and private bathrooms with hot and cold running water. . This is a fabulous place for gentle walks and an insight into local Buddhist culture and life in the foothills of the Himalaya. Room types are differentiate into two –  
1- Standard Rooms 
2- Heritage Rooms 
For your view of tranquil hillside farm all rooms have access to spacious verandahs where you can choose to have your meals served, or just while away the time enjoying the leafy views or reading a book. 
Stay inclusions