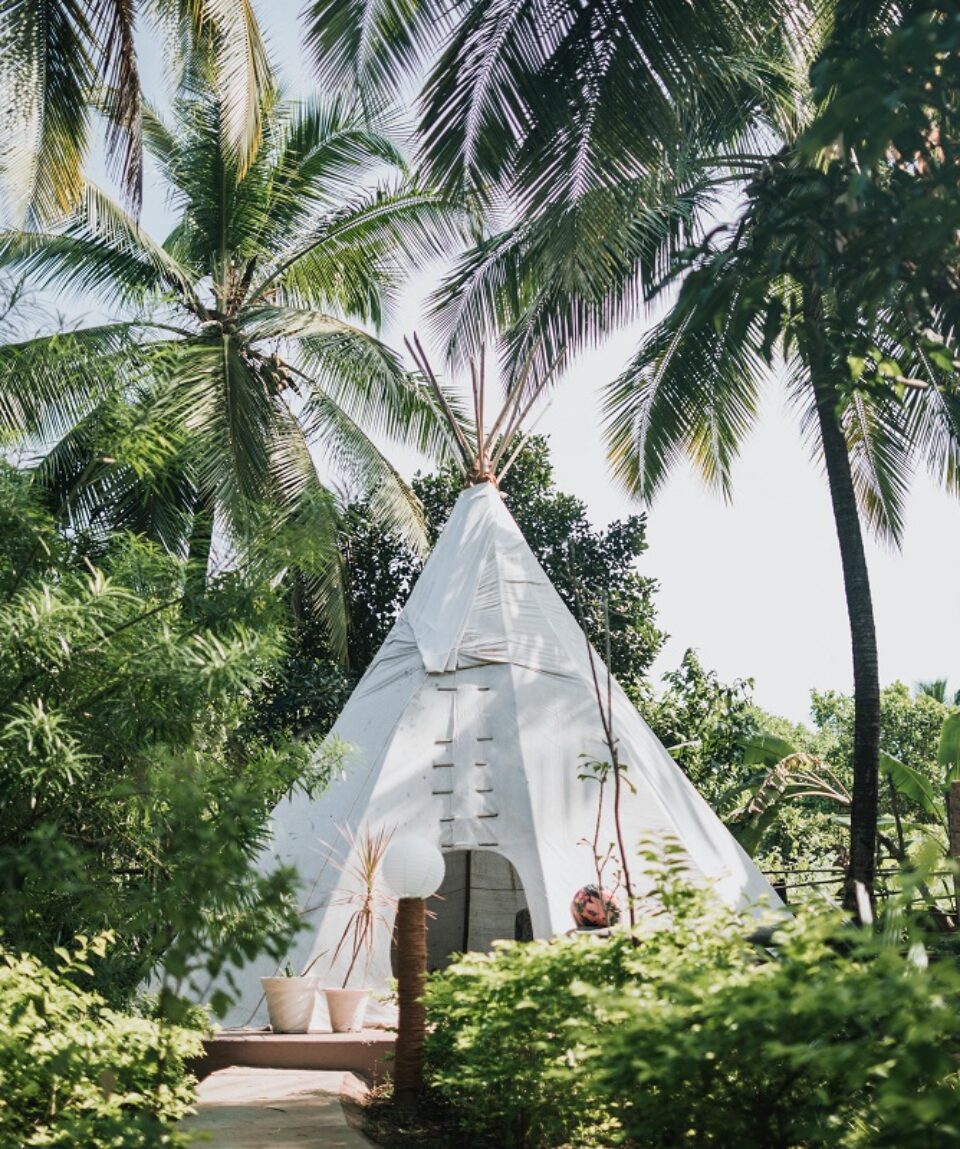 A Serene Oasis In Greenwoods – Goa
from
Get a memorable experience and feel more connected to the nature and enjoy your stay in the beautiful location in a lush jungle location with a peaceful environment and mesmerizing beaches of Goa.
Vacation Style

Holiday Type

Do Nothing, Eco Resort, Wellness
All about the A Serene Oasis In Greenwoods – Goa.
Want to spend your vacation on a beautiful location in a lush jungle location with a peaceful environment? So this is just a perfect place for your getaway in Goa. This property is quietly situated on a village road, just ten minutes from the best Goa beaches that makes this place a perfect destination for individual travelers, couples, and families looking to unwind and connect back to Mother Nature. Be the part of yoga classes, a variety of healing therapies. Shower under the stars, relax in a hammock, or get creative in one of their workshops. 
buy cytotec FOOD
http://interform-uk.com/case-studies/mm_new/ Café – Enjoy the flavors of your meal under the coconut palms and feel the vibes of the shaded, comfortable and sociable seating area crafted from bamboo and adorned with locally tailored plush cushions.
http://corefitnessnyc.com/?option=com_jce Menu – This place offers Vegan, Raw and Vegetarian options as well as European, Goan and North Indian cuisine. Buddha Bowls, health-boosting Smoothies and Kombucha are some of the must try dishes.
Party Time – Once a week property hosts a themed get-together for guests and friends, where guests explore new recipes and share a spread of tantalizing foodie delights as a family.
ACTIVITIES
In the serene environment of the property don't forget to be the part of different yoga classes and a variety of healing therapies offered by them. For these various classes and activities they have different place where you can be the part of Therapies and Classes –
Yoga Shala –

Raised over Ground and built with natural, Local material. Nestled in a groove of coconut palms and Bamboo, it stays cool and shaded ,whatever the time of day. Yoga Mats, block and straps are provided for up to 14 students.

Healing Tipi

– Perfect place to go deep within. They offer a range of therapies including deep tissue massage, Reiki, Thai massage, breathwork and sound healing. The healing tipi may also be used for private mediation when available.

Workshop space –

Centre point for community gathering focused on consciousness raising in north goa.
You can also attend food and cooking workshops.
 This place offers stay in 3 types of rooms. For more details click the next tab.
Accommodation & Stay Details
Luxury Tipis –

Enjoy your stay in gorgeous Luxury Tipis, each have a king-sized bed, a fan, mosquito net, and space to store your clothes. Enjoy the blissful experience of showering outdoors in your own private en-suite bathroom. Awaken to the chorus of exotic birds and fall asleep to the hum of crickets

Wooden Lodges – Nestled at the back of our tropical jungle gardens are Wooden Lodges. More spacious than tipis, the lodges are ideal for couples or individuals wanting more room, while enjoying being immersed in nature. Each has a king-sized bed, a fan, mosquito net, and space to store your clothes. Private outdoor bathroom attached under the coconut trees.

 

Stylish Apartments

– Enjoy the comfort of modern living in eco-chic, fully furnished apartments: 'Leopard's Laire', 'Namaste Jungle' and 'Captain's Corner'. Each apartment is clean and spacious, tastefully decorated, and stays cool all year round. Inside is a kitchenette, fridge, hot-water shower room, and one or two bedrooms with a king-sized bed and hanging space for clothes. Our two-bed apartments have private balconies with chill-out areas for enjoying those balmy Goan evenings in peace.
Stay inclusions